Our Team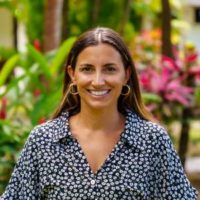 Tess McGrath, Executive Director
After graduating from Lehigh University, where she studied Accounting and Finance and was the captain of the women's lacrosse team, Tess traveled extensively throughout the United States, New Zealand, and Kenya for nearly a year and a half. While in Kenya, she worked for a micro-finance organization helping to launch small businesses. Tess first came to Samara to work for Asociacion CREAR, a local non-profit organization, in June of 2012 as a continuation of her Master's thesis work in Kenya. In December of 2012, she graduated from SUNY Albany with a Master's Degree in Non-Profit Management and quickly returned to Samara to pick up where she left off. In January of 2014, Tess joined the CRSMT team, excited and ready to put her unique set of skills to work. She is an integral part of the staff providing support to both instructors and students as they embark upon a new chapter of their lives. She also continues to work closely with CREAR as a board member. She is passionate about holistic living, traveling, and connecting with nature. She loves to go on adventures with her family and friends in her free time.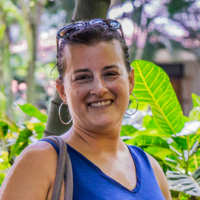 Director of Education and Lead Instructor
Jan is the Director of Education and Lead Instructor at CRSMT. She is a licensed massage therapist and registered nurse. She teaches western massage techniques and hydrotherapy classes and is our Clinic Supervisor. She's also a CRSMT alumna. She has always felt passionate about helping people, especially helping people with their healing journey. Jan first pursued this passion as an emergency room nurse. In that role, she received specialized training including becoming a Trauma Nurse Specialist, teaching the Emergency Nursing Pediatric Course, and training to become a Sexual Assault Nurse Examiner. After 15 years in the emergency room, she was ready for a change but still wanted to help people. She has been receiving bodywork since the age of 11 and knows firsthand the power it has to change someone's life. She found CRSMT and fell in love with the school and Costa Rica. Jan is delighted to be back at the school, offering a unique perspective as someone who's, "been there," and knows what wonderful things happen when you follow the school's advice and, "trust the process!"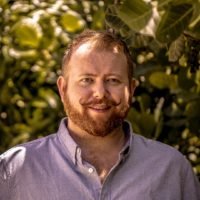 Bill Burden, Director of Marketing
Bill leads the admissions, marketing, and technology departments at CRSMT. Bill was born and raised in Tucson, Arizona where he earned a bachelor's degree in Latin American Studies from the University of Arizona. He has worked in management, sales, and marketing for over 15 years in the fields of hospitality, technology, and education. He is also a certified English teacher and holds a master's degree in International Education from Framingham State University. He loves working in the area of educational tourism, and also provides consulting in the areas of design and digital marketing for local businesses and serves on the board of directors of the local non-profit, Asociación CREAR. Bill is passionate about photography, adventures, and spending time with friends and family.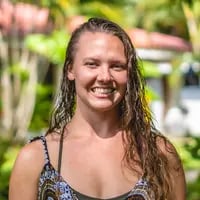 Stacy Allen, Academic Coordinator
Stacy is a Licensed Massage Therapist and graduate of the CRSMT as of 2021. She also graduated from the University of Maryland with a B.S. in Kinesiology and has always had a strong interest in body movement and wellness. She used to be a D1 gymnast and utilized massage therapy herself for an important part of her recovery. Stacy also has a background in teaching yoga and practicing acupressure. She has TA'd every class in the 700-hour massage program and instructs yoga classes as part of the health & wellness program here at CRSMT.
Stacy strongly believes and has seen how physical touch and massage can assist one's body in its natural healing mechanisms. She has dreamed of living beachside doing work she loves for many years and feels she is in the exact right place. It is an honor to assist other curious individuals in learning the power of bodywork.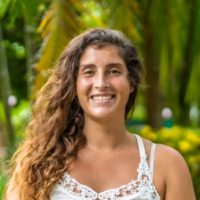 Javiera Jiménez, Administrative Coordinator
Javiera was born and raised in Santiago, Chile where she worked in Marketing Research for 4 years before coming to Costa Rica for the first time in 2014. Javi fell in love with Playa Sámara, and decided to move here two years later. After living here and working in the hospitality industry for almost five years, she joined the CRSMT team. She is excited to work with similar-minded people and use her organizational skills. In her free time, Javi loves traveling and surfing, but also staying home watching a good show or reading a book.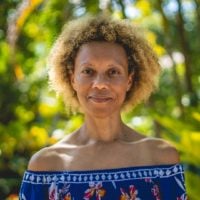 Qiana Martin, Host and Producer of A Touch of Costa Rica Podcast
Qiana Martin loves to tell a great story. She serves as the Host and Producer of A Touch of Costa Rica. The TEDx speaker, soccer visionary and former Fila model draws upon her transformative experiences traveling the world playing soccer to help global brands speak to diverse audiences. From PayPal to Pizza Hut, Qiana has a track record for producing unique engagements that highlight overlooked voices, stories and perspectives. It is with this same spirit that the A Touch of Costa Rica host and producer is on a mission to bring podcast listeners inspirational stories from the Costa Rica School of Massage Therapy community and invite them to embark on their own adventures.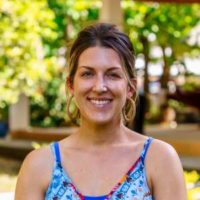 Morgan Cox, Admissions Representative
Morgan is part of the admissions team at CRSMT. With nearly a decade of admissions experience, she is passionate about helping students get started with their education and thrive in fulfilling careers. Morgan is a licensed massage therapist and specializes in Ayurvedic massage treatments. She holds a Bachelor's Degree in Hospitality Management with a minor in Spanish. During university, she fell in love with Costa Rica while studying abroad and teaching English at a local school in Puntarenas. Outside the office you can find her playing soccer, making jewelry or volunteering with Meals on Wheels in her local community.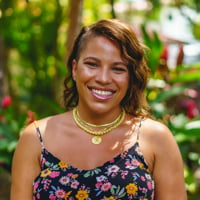 Barbara Warburton, Admissions Representative
Barbara is part of the admissions team at CRSMT. Originally from Iowa, she graduated from Central College in Pella, IA which is known for its tulips and windows. While at Central she got the opportunity to study abroad in Wales for six months and travel throughout Europe. Since college, where she was a theatre and communications major, Barbara has explored careers pertaining to sales and customer service, from retail to insurance and for the last several years - admissions. Barbara has worked in both massage therapy and medical careers throughout her admissions career. She enjoys helping people achieve their goals through health and wellness and loves hearing people's stories. Barbara loves to travel and typically goes on a large international trip each year with friends - most recently Tulum, Mexico, and Medellin, Colombia. Although Barbara currently lives in Denver, CO, she's hoping to take the opportunity in the near future to explore more of Costa Rica and Central America while hopefully improving her Spanish-speaking skills. Barbara looks forward to helping her students pursue a life-changing career and opportunity by coming to CRSMT.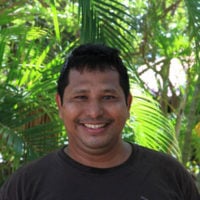 Juan Jimenez Perez
Juan is the Head of Maintenance and has been working with the school since we broke ground on construction over a decade ago. He is quite literally able to solve any type of maintenance issue and does it all with his characteristic humility and smile. Juan enjoys playing soccer, running, and listening to music, but his real passion is woodworking. You will see his crafts and creations all over campus!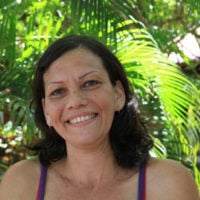 Maria Luisa Ruiz Jimenez
Maria Luisa is the Head of Housekeeping at CRSMT. She has worked with us for the past 6 years and is to be credited for the high-standard of beauty and cleanliness in our campus houses and classrooms. She is a brilliant multi-tasker, a dedicated employee, and an essential part of our team. Watch out for her towel origami, complete with fresh flowers from our gardens! In her free time Maria Luisa enjoys spending time with her family and watching TV.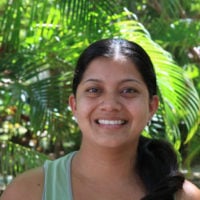 Miriam Diaz Rodriguez
Miriam is the Housekeeping Assistant on campus. She joined our team in 2013 and has since shown herself to be a valued member of the staff. She and Maria Luisa work side by side cleaning and maintaining the campus houses and classrooms and ensuring that we always have fresh linens for in-class practice and clinic practicum shifts. You will immediately notice her shy smile and her dedicated work ethic. Outside of work Miriam loves dancing and playing soccer on Sundays.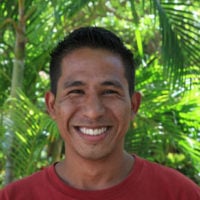 Marvin Obregon Jimenez
Marvin joined the CRSMT staff in 2013 as the Maintenance Assistant. You will often see him tending the grounds, cleaning the pool, or assisting Juan, who happens to be his older brother, with one of the many projects they undertake on any given day. In addition to his work here on campus, Marvin also attends school in the evenings. He enjoys playing all kinds of sports, especially soccer, and spending time at the beach with friends.