STUDENT MASSAGE CLINIC
The Samara Massage Center is located at the heart of Samara Beach on the Costa Rica School of Massage Therapy campus. Our student massage clinic provides incredible, affordable therapeutic treatments to the Samara Beach community and its guests. In addition to student massages, we occasionally offer seasonal professional massages from CRSMT alumni. Clients receive exceptional massage therapy treatment in the artfully decorated, tranquil student massage clinic which provides air-conditioned, private, and peaceful treatment rooms… the ideal place to escape the heat!
What to Expect
When you come to the student massage clinic to receive a massage, you can expect a thoroughly relaxing and enjoyable experience. The Samara Massage Center has a very comfortable atmosphere with soothing music. When you arrive you will need to fill out an intake form and read/sign the policies. Payments are made before your treatment. Your student therapist will greet you and show you to your treatment room where they will ask some questions about your general health and preferences for the treatment. This is your opportunity to tell the therapist what kind of massage you are interested in. Students will do their best to address your concerns, but please note that this is their space to gain valuable experience toward their licensure hours and they will be required to incorporate various styles and areas of your body depending on the techniques they are currently learning. After your intake, your therapist will leave the room, allowing you time to disrobe to your comfort level. You will always be under the sheet, and the therapist will ensure you are properly covered. At the end of your massage, your therapist will again leave the room to allow you time to get up and get dressed before showing you back out to the lobby.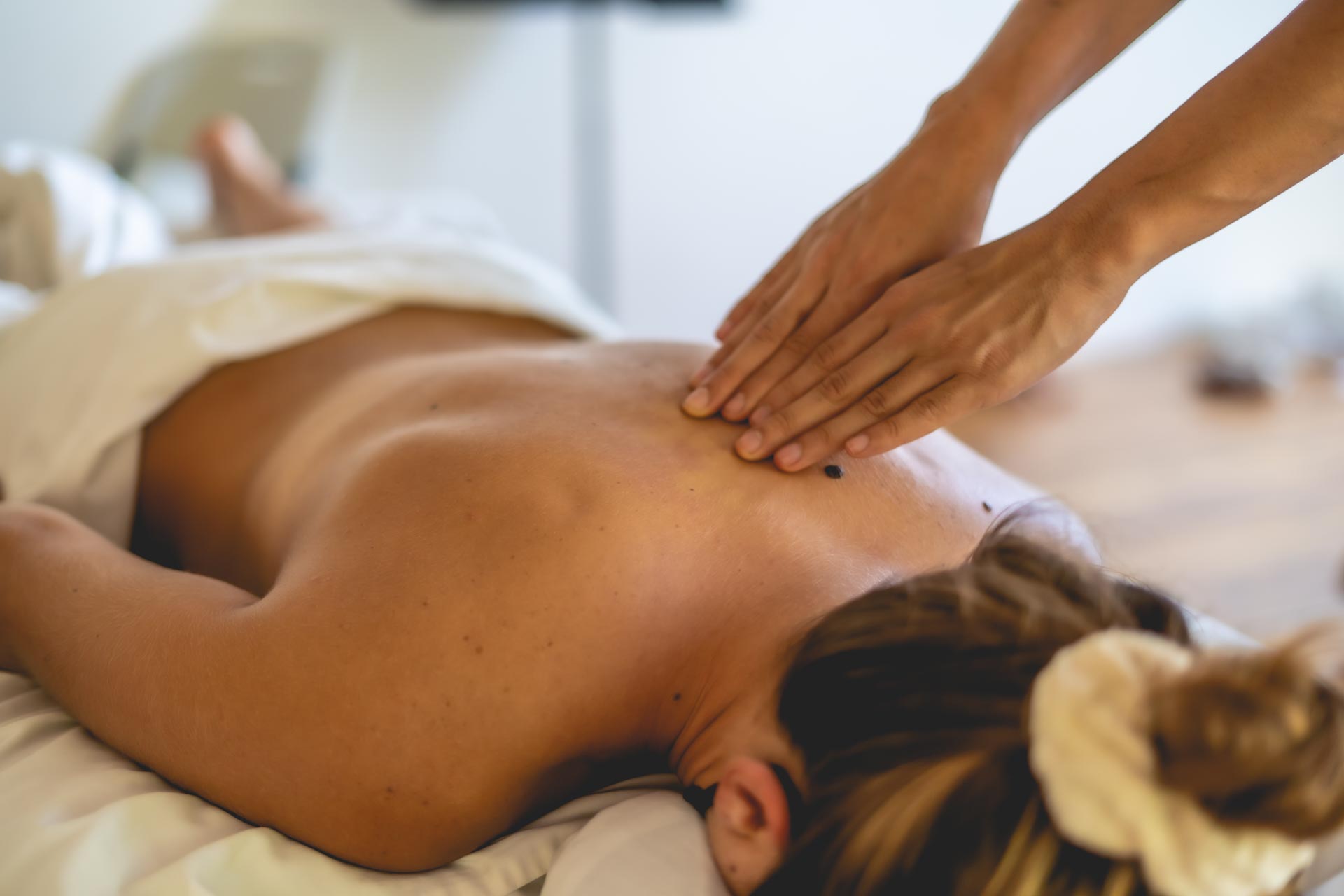 25 Benefits of Therapeutic Treatments
Relieves stress
Boosts immunity
Reduces anxiety
Manages low-back pain
Helps fibromyalgia pain
Reduces muscle tension
Enhances exercise performance
Relieves tension headaches
Helps you sleep better
Eases symptoms of depression
Improves cardiovascular health
Reduces pain of osteoarthritis
Decreases stress in cancer patients
Improves balance in older adults
Decreases rheumatoid arthritis pain
Tempers effects of dementia
Promotes relaxation
Lowers blood pressure
Decreases symptoms of Carpal Tunnel
Syndrome
Helps chronic neck pain
Lowers joint replacement pain
Increases range of motion
Decreases migraine frequency
Improves quality of life in hospice care
Reduces chemotherapy-related nausea
"25 Reasons to Get a Massage." American Massage Therapy Association. March 2. 2015. Web.