Oncology Massage by the Sea Continuing Education Retreat
Journey back to yourself in a weeklong Oncology Massage Therapy and Caregivers' Retreat that's waiting for you here in the tropical paradise of Costa Rica. What could be better than a massage therapy CEU vacation in Costa Rica? As a bodyworker, you can enhance your skills and expand your knowledge in how and when to compassionately touch persons experiencing cancer and other life-altering health conditions. As a family caregiver, you will learn simple integrative touch therapies and receive advanced massage training that you can use with confidence and ease for your loved ones and yourself.
We know and honor that both bodyworkers and family caregivers provide ongoing care to others. This adventure retreat allows you to celebrate who you are; with grounding exercises, rejuvenating self-care tips, transformative quests into the core of your soul, quiet moments of deep solitude, as well as thrilling Costa Rican escapades into the beauty of this tropical wonderland as you continue your massage therapy education.
Certification in the United States
25 Hours NCBTMB Approved Massage Therapy CEU (including 4 hours of ethics)


Vickie D. Torrey NCBTMB Approved Provider Number: 1000607

20 Hours are approved for license renewal in the state of New York
Prerequisites
Retreat is open to all – no massage experience is required, but licensed massage therapists will receive NCBTMB approved credit for continuing education.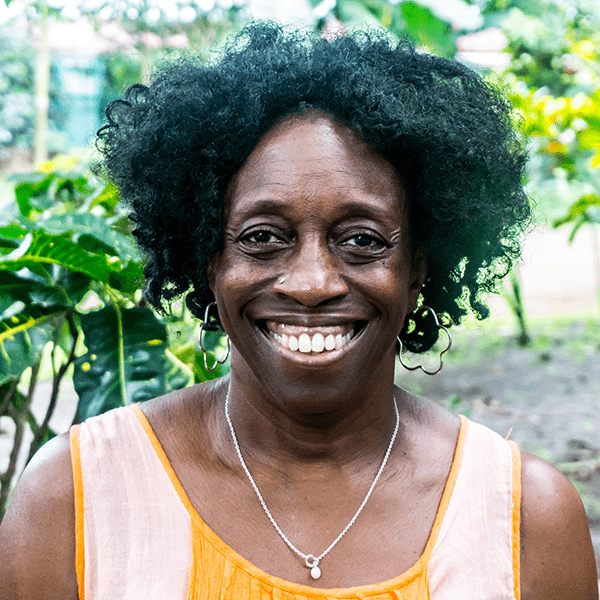 Vickie Torrey
Vickie Torrey, MBA, MHA, LMBT is a licensed massage and bodywork therapist with 30 years of experience in therapeutic massage and 40 years of experience as a Counselor/Certified Social Worker. Ms. Torrey has previously served as Director of Education for the North Carolina Chapter of the American Massage Therapy Association (AMTA), taught massage and movement for Omega Institute of Holistic Studies in Rhinebeck, New York, and wrote for the Charlotte Post in a monthly newspaper column entitled "Hands On Health" that focused on massage, bodywork, and mind-body psychology. In 2018, Vickie was nominated for the AARP Purpose Prize Award for her innovative work with caregivers. She offers advanced massage therapy training and education in Hot Stone, Intuitive, and Oncology Massage in Brazil, Costa Rica, and the US. Vickie spent 10 years as a faculty member at the Costa Rica School of Massage Therapy in Samara Beach, Costa Rica where she taught Ethics and Communications and Oncology Massage.
Frequently Asked Questions
July 6 - 13, 2024
Dates include 1 day at each end for arrival and departure.
Space is limited, please enroll to reserve your space.
$1,375 – Tuition and Shared Room
$1,650 – Tuition and Single Room
There is a $350 deposit required to enroll and save your space, the remainder is due 30 days prior to the start of class.
Enjoy simple and comfortable accommodations in our Costa Rican style bungalows tucked away in the heart of Playa Samara just seconds from the beach. Each 2 or 3 bedroom bungalow is fully furnished with a fully equipped kitchen, bathroom, and living room. Single or double bedrooms are available as well as studio apartments. Enjoy the swimming pool, lush gardens, WiFi access, hot water showers, and fans. A/C is available at an additional charge.
25 hours NCBTMB approved CEU (including 4 hours of ethics)
20 hours are approved for license renewal in the state of New York
Airport Pickup and Dropoff
7 nights lodging in our Oasis Bungalows - fully appointed cabins with complete kitchens in the heart of Playa Samara
Day trip to the stunning Waterfalls of Belen
Typical Costa Rican Food Cooking Class with local Chef Xinia who has 15+ years of experience teaching cooking classes
Yoga Class with Alignment Based Yoga Instructor Tess McGrath and breakfast at the hidden gem Soda La Perla
Group Barbecue
Adventure Tour of your choice: Ocean Kayak, Horseback Riding, Snorkeling, Surf Lesson
Airfare
Any meals not listed above – all accommodations come with fully equipped kitchens, and there are several local grocers including an organic market all within 5 minutes
Vickie Torrey on A Touch of Costa Rica Podcast
Ready to follow your dreams? Vickie Torrey shares how taking continuous leaps in her holistic health journey led to healing her own childhood trauma, expanding her health dreams, and supporting fellow dreamers.
You'll also learn about one of Vickie's daily rituals in Samara Beach.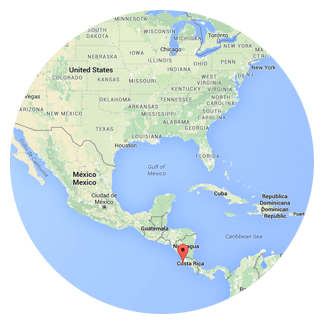 PLAYA SÁMARA, COSTA RICA
Location
Playa Samara is a perfect paradise for continuing education in orthopedic massage in Costa Rica. The town is nestled in the beautiful green hills of the famous Nicoya Blue Zone on the Pacific Coast of the peaceful Central American nation.
Highlights
Enjoy strolling the streets of the small downtown area and visiting the many local and international restaurants, bars and discos, and cute gift shops. The beautiful and tranquil Samara Bay is surrounded by miles of palm tree lined white sand beaches and provides a perfect and safe location for kayaking, snorkeling, surfing, SUP, and swimming as well.