THOMAS J. DUBOIS, LMT
Instructor
Thomas J. Dubois was drawn to the field of massage as an exchange student in college in Nagpur, India. During his time in India, Thomas learned to speak, read, and write Hindi and was intrigued by the health benefits of regular massage, something that has been practiced routinely in India to treat a wide variety of health conditions for thousands of years. This experience led him to pursue massage therapy education.
After graduating from the Hudson Valley School of Massage Therapy in West Park, New York, Thomas specialized in orthopedic massage and the Active Isolated Stretching and Strengthening technique. In 2012, Thomas received permission from the founder of the AIS technique, Aaron L. Mattes, to teach it to other massage professionals as a continuing education course.
Thomas has a practice in Glenwood Springs Colorado where he works with injuries, chronic pain, and helping athletes improve physical performance. He also teaches Kinesiology and bodywork at the Costa Rica School of Massage Therapy.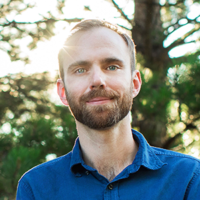 Thomas J. Dubois On A Touch of Costa Rica Podcast
Are you ready for a life-changing experience? CRSMT instructor Thomas DuBois confides how two transformational experiences put him on a journey to becoming a holistic practitioner and teaching others about the active isolated stretching modality.
Thomas also shares his favorite Samara image that he would place on a postcard.
COURSE OFFERINGS AT CRSMT
Committed to excellence, and maintaining the tradition of massage as an art form; the education at our massage school balances the sciences of the human body, the artistic techniques of massage and bodywork, modern business strategies, and holistic lifestyle principles.