CONTINUING EDUCATION FOR MASSAGE THERAPISTS
The Costa Rica School of Massage Therapy strives to provide opportunities for students to explore different modalities and complementary therapies alongside the massage therapy core curriculum, as well as massage therapy continuing education vacation opportunities for seasoned massage therapists. In this beautiful tropical paradise, students have access to exceptional facilities, experienced instructors, and opportunities to enhance their knowledge on all aspects of their massage therapy practice. We are recognized for the variety and quality of our continuing education programs for massage therapists at all experience levels.

Continuing Education Workshops
Most of our massage therapy continuing education courses are 1-3 weeks in length. The length of the course is determined by the specific topic. After completing our continuing education courses, students have the knowledge, technique, and practical understanding to implement the specific training into their massage therapy practice with confidence and ease. All our courses are NCBTMB approved for license renewal in the United States. Our students find this immersive experience not only rewarding, but also relaxing and rejuvenating.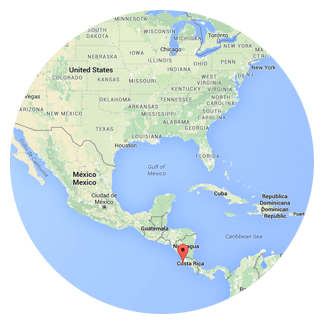 PLAYA SÁMARA, COSTA RICA
Location
Playa Samara is a perfect paradise for continuing education in orthopedic massage in Costa Rica. The town is nestled in the beautiful green hills of the famous Nicoya Blue Zone on the Pacific Coast of the peaceful Central American nation.
Highlights
Enjoy strolling the streets of the small downtown area and visiting the many local and international restaurants, bars and discos, and cute gift shops. The beautiful and tranquil Samara Bay is surrounded by miles of palm tree lined white sand beaches and provides a perfect and safe location for kayaking, snorkeling, surfing, SUP, and swimming as well.