HOUSING
The Costa Rica School of Massage Therapy campus was built specifically with the massage school in mind. It lies just 150 meters from the serene Samara Beach and is surrounded by breathtaking gardens and tropical fruit trees. Massage student accommodations are conveniently located in the heart of Samara and just a short walking distance from restaurants, groceries, and the beach.
Massage students who choose the on-campus living option are housed in comfortable two or three bedroom houses, typically with one roommate and several housemates. Each house has a porch, a common living area, and a furnished kitchen. Each bedroom is equipped with a bunk or single beds (for a maximum occupancy of 2 students per room), shelves for clothes and personal items, fans and bedside lamps, and a safe. Bathrooms are shared between two or three students and are equipped with a hot water shower, toilet, and sink area with storage. Single-room or house upgrades are available dependent on class size.
The porches and living areas are commonly used for studying, eating, and relaxing. The kitchen is fully equipped with the appliances and cookware/ flatware that you will need. You will find WiFi signal at hotspots around the campus – including the classroom, administrative office, and the student lounge – to stay connected and complete homework assignments.
Our housekeeping staff cleans and provides fresh linens to each house once a week. The grounds team keeps our gardens lush and handles any housing maintenance concerns. We also have security coverage every night to keep our students and campus safe.
And of course the swimming pool… rumored to always be the perfect temperature, it is the ideal place to refresh during lunch breaks or after class.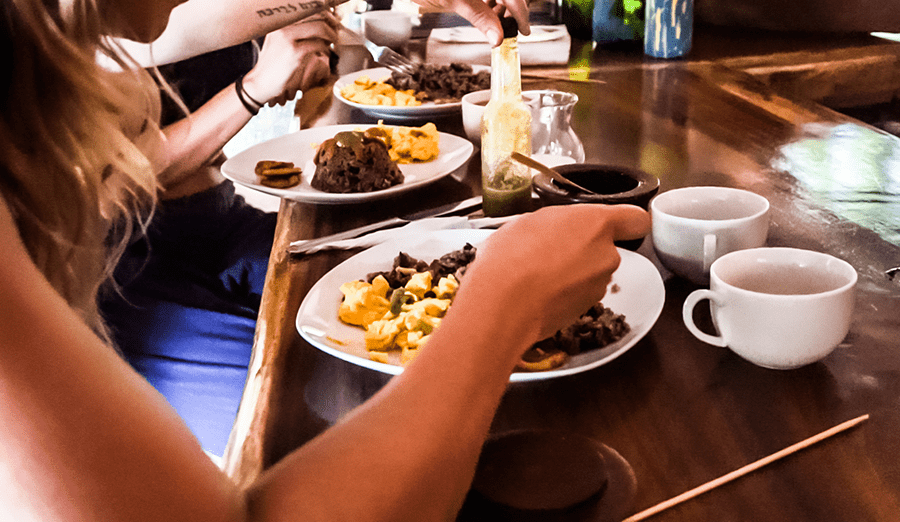 FOOD
Samara has a wide variety of food options, including artisan breads and homemade jams from the Farmer's Market. Check out the local fisherman's catch of the day, or sample a fresh cold coconut on the beach. Enjoy a Costa Rican "casado" dish at one of the local eateries, or order a pizza to share with friends. Finish your ice cream cone before it melts in the heat. Start your day with a hearty Costa Rican breakfast and café con leche. Taste test the ceviche and guacamole and find your favorite local spot for both. Try a veggie burger or smoothie at one of the vegetarian restaurants or maybe order some platanos (fried plantains) while you sit and take in the sunset over the ocean.

Samara's culinary scene is a melting pot of flavors, ranging from authentic Costa Rican cuisine to Italian, American, Mexican, vegan, vegetarian, and sushi restaurants. There are also two grocery stores, an organic market, and a bustling Farmer's Market every Saturday where you can find fresh fruits, meats, and fish. And let's not forget about the world-famous coffee that will make your taste buds dance. Whether you're a foodie or just looking for a quick bite, Samara has something to satisfy every palate.
ACTIVITIES
Embark on an adventure like no other as you glide through the verdant canopy of the rainforest and witness the exotic wildlife that calls it home - from howler monkeys to sloths and flocks of parrots. Or, if you prefer the serenity of the sea, take a kayak to a secluded beach on one of Costa Rica's picturesque islands. For those who enjoy hiking, discover a remote jungle waterfall that cascades into a crystal-clear pool. And let's not forget the thrill of learning how to surf in the warm Central American waters.
But that's not all - whether you're up for an afternoon soccer game on the beach, an evening spent watching sea turtles lay their eggs, or prefer to unwind with a quiet sunset or try out paddleboard yoga, studying massage in Costa Rica offers an incredible experience full of adventure, excitement, and serene beauty.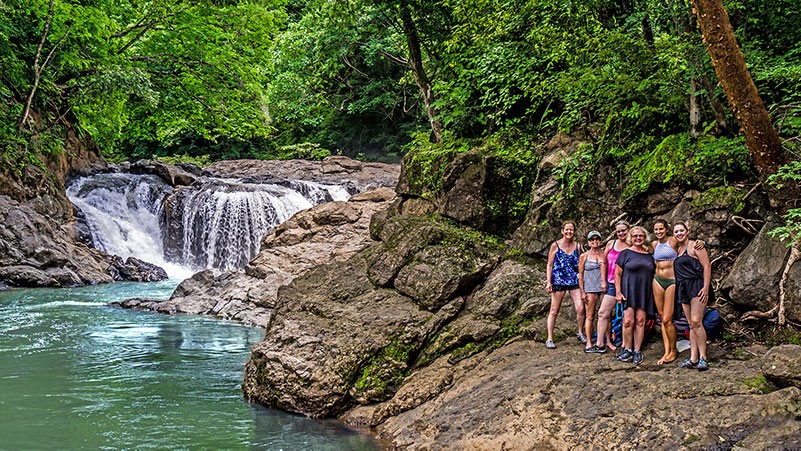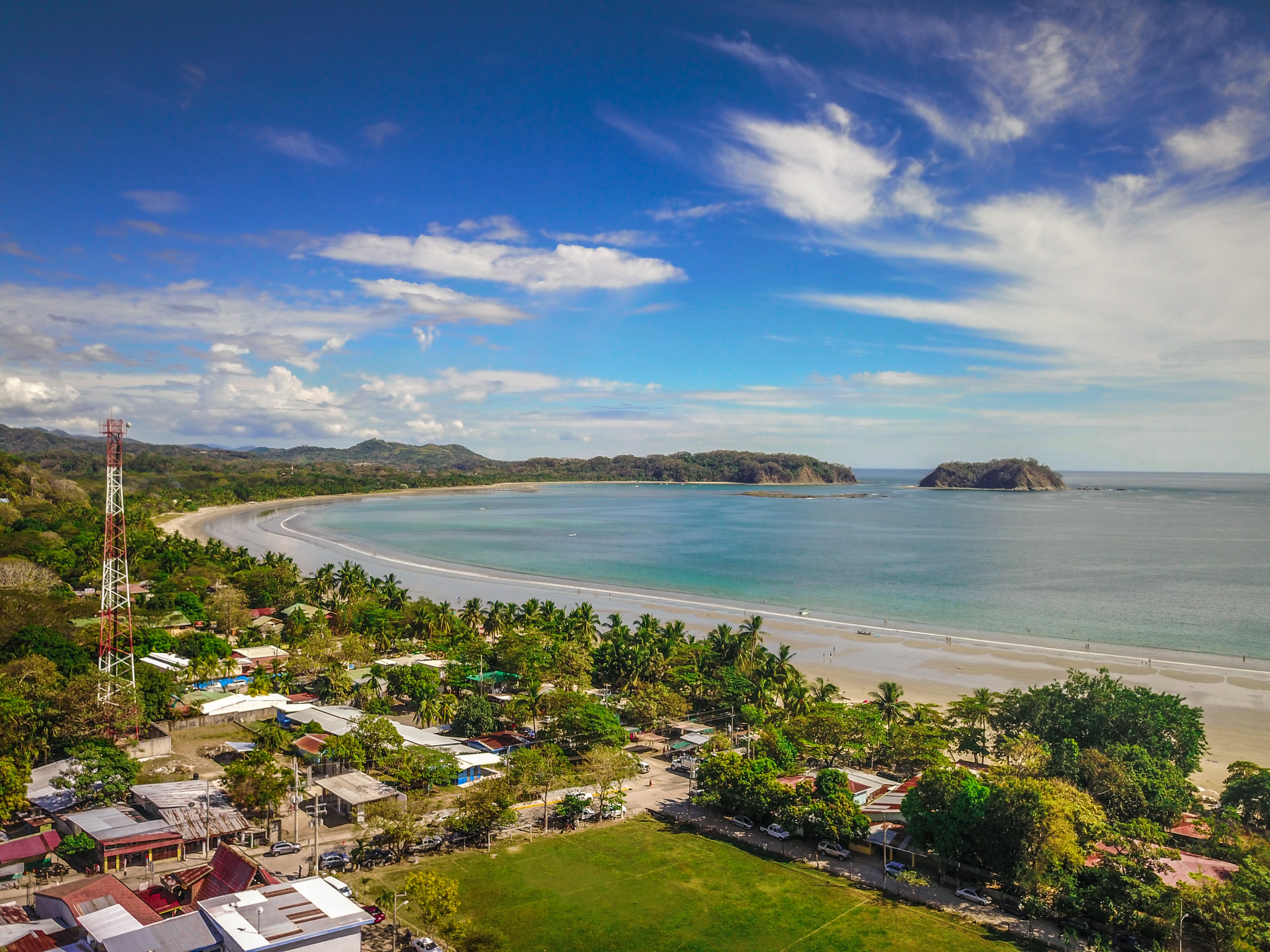 STAYING CONNECTED
Even in paradise, modern technology makes communication possible. The Costa Rica School of Massage Therapy campus provides free Wi-Fi so massage students are able to Skype, Facetime, and email home. Most restaurants offer public Wi-Fi as well. Please bring your own laptop or device.
There are cell towers in Samara for any massage student who wishes to purchase a local cellphone or SIM card for their phone. No phone plans are necessary, and additional minutes can be purchased at many locations in town. The cost of a phone and SIM card is generally around $100. The cost of the SIM card alone is usually under $20.
In case of an emergency, massage students can always be reached through the massage therapy school, and school phones are available for their use.
Airmail can take between two to three weeks from the U.S.
Contact us to learn more about our massage student accommodations and programs at the Costa Rica School of Massage Therapy!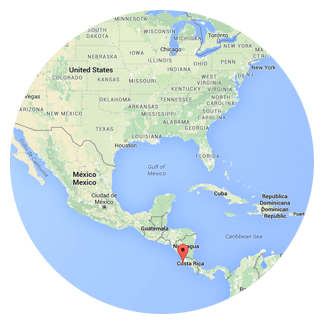 PLAYA SÁMARA, COSTA RICA
Location
Playa Samara is a perfect paradise for continuing education in orthopedic massage in Costa Rica. The town is nestled in the beautiful green hills of the famous Nicoya Blue Zone on the Pacific Coast of the peaceful Central American nation.
Highlights
Enjoy strolling the streets of the small downtown area and visiting the many local and international restaurants, bars and discos, and cute gift shops. The beautiful and tranquil Samara Bay is surrounded by miles of palm tree lined white sand beaches and provides a perfect and safe location for kayaking, snorkeling, surfing, SUP, and swimming as well.