Massages are a great way to relax and unwind. However, it can be hard to know which type of massage is best for you. Today, we will explore the five most common types of massages, what they are good for, and where you can get them.
Swedish Massage
Deep Tissue Massage
Shiatsu Massage
Thai Massage
Sports Massage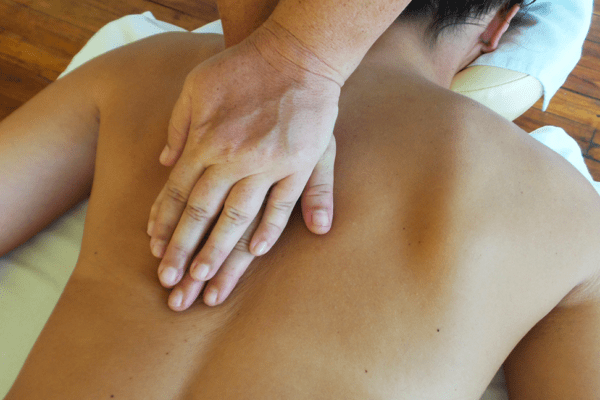 Swedish Massage
Swedish massage is a beloved technique that uses gentle, fluid strokes to release tension and knots. It's perfect for those who crave relaxation and stress relief.
This massage is especially effective for addressing tight muscles and sore joints, while also improving blood circulation and reducing lactic acid buildup in the muscles.
Swedish massage is ideal for anyone who wants to unwind and soothe their body without experiencing too much pressure.
What exactly is Swedish massage? Swedish massage is a kind of massage that employs long, light, gliding strokes. Originally developed to help Swedish Olympic athletes recover from injury, it is now used to relieve tension and pain in your muscles. It also helps break down scar tissue and improve blood circulation in your body.
One thing to keep in mind: If you've had recent surgery or are experiencing unhealed injuries, you should avoid getting a Swedish massage. This massage may cause increased bleeding and bruising.
Swedish massage is designed to relax your entire body. This massage technique uses long strokes and kneading to reduce tension in your muscles. Swedish massages also support blood circulation, which can help eliminate toxins from your body.
The purpose of this massage is to reduce muscle tension while increasing joint flexibility in your body. Swedish massages are usually performed with oil or lotion, but you can opt for dry hands for a more intense feeling.
If you're looking for a relaxing way to reduce stress and soothe tight muscles, Swedish massages are definitely worth exploring!
Deep Tissue Massage
For those struggling with chronic pain or post-injury discomfort, deep tissue massage can be a lifesaver. This specialized massage focuses on loosening and stretching tight tissues that have been damaged or injured.
While deep tissue massage can provide short-term pain relief, it is not a substitute for medical care. It is important to follow your physician's instructions to ensure proper healing.
If you are considering deep tissue massage, licensed professionals can be found at spas, chiropractors' offices, hospitals, and physical therapy clinics.
So, what exactly is deep tissue massage? It is a type of massage that targets the deeper layers of muscles to realign them. Deep tissue massage is used to treat chronic pain, tension, and stiffness in the body. By releasing tight muscles, this massage can also relieve discomfort in the back or neck.
The benefits of deep tissue massage are numerous. This therapeutic massage targets the deeper layers of muscle and fascia, rather than just applying pressure to the surface. It can alleviate chronic muscle tension in the back, neck, and shoulders while simultaneously enhancing flexibility and blood flow to these areas. Deep tissue massage is particularly beneficial for individuals experiencing muscle pain or stiffness resulting from injuries or overuse. It's also an excellent option for those who work in high-stress environments.
However, it's important to note that deep tissue massages should only be performed by a licensed professional with experience in deep tissue techniques.
Shiatsu
Shiatsu is a traditional Japanese technique that has been used for centuries to promote relaxation and stimulate the body's natural healing processes. This form of bodywork uses finger pressure and body positioning to apply pressure on specific points of the body while stretching the muscles. The benefits of shiatsu are numerous, and it is often used to relieve congestion, ease musculoskeletal pain, and provide stress relief.
There are several types of shiatsu, each focusing on different areas of the body. For example, Emmi shiatsu is a type that focuses on the abdomen and is good for digestive problems. Toe shiatsu is another type that focuses on the toes and can be used to heal painful feet. Torso shiatsu, on the other hand, targets the torso and can help with stomach pain, headaches, and more. Kneading is also a type of shiatsu that involves kneading your muscles in order to release tension.
Shiatsu is a powerful way to achieve relaxation and reduce stress, anxiety, and depression. By targeting not only the muscles but also the nerves, shiatsu can help to improve overall well-being and promote a sense of calm and balance. If you're looking for a natural way to soothe sore muscles and improve your overall health, shiatsu may be just what you need!
Thai Massage
Thai massage is a unique and ancient form of bodywork that has been practiced for centuries in Thailand. This therapeutic massage is designed to promote relaxation and relieve tension in the body by targeting specific pressure points and stretching the muscles.
Thai massage is performed on a mat on the floor, rather than on a massage table, to allow for greater movement and stretching. The therapist uses their hands, feet, elbows, knees, and even their entire body to apply pressure and manipulate the body into various stretches and positions. This can be uncomfortable at first, as the therapist applies pressure to deep muscle tissues and stretches the body in ways that may feel unfamiliar. However, the benefits of this type of massage are numerous.
One of the primary benefits of Thai massage is its ability to improve flexibility and range of motion. By stretching the muscles and joints, Thai massage can help to increase mobility and reduce stiffness. It can also help to relieve pain and promote healing by releasing tension in the body and improving blood flow to the affected areas.
Another benefit of Thai massage is its ability to promote relaxation and reduce stress. By targeting specific pressure points and using rhythmic movements, Thai massage can help to calm the mind and body, reducing anxiety and promoting a sense of well-being.
Thai massage is also used as a preventative measure to keep the body healthy and prevent injuries. By improving flexibility and range of motion, Thai massage can help to reduce the risk of injury during physical activity and promote faster recovery after exercise.
Overall, Thai massage is a unique and effective form of bodywork that can provide numerous benefits for both the body and mind. If you are looking for a way to improve your flexibility, reduce tension and stress, and promote overall wellness, Thai massage may be just what you need.
Sports Massage
Sports massages are not only great for relieving muscle tension after an intense workout but also for preventing injuries. Athletes who incorporate sports massages into their regular routine can improve their performance by maintaining their muscle health and preventing the build-up of scar tissue. Scar tissue can restrict movement and lead to chronic pain, making it important to address it as soon as possible.
While sports massages are often associated with professional athletes, anyone who engages in regular physical activity can benefit from them. Weekend warriors and fitness enthusiasts alike can experience the benefits of sports massage, which include improving flexibility, reducing pain and inflammation, and increasing overall well-being.
Sports massages are typically more intense than other types of massages, and it's not uncommon to experience some discomfort during the session. However, the benefits make it worthwhile, and many athletes report feeling refreshed and rejuvenated after a sports massage.
At the Costa Rica School of Massage Therapy, we provide massage therapists with the training they need to become proficient in sports massage techniques. Our continuing education courses cover everything from anatomy and kinesiology to specific massage techniques and client communication. With our COMTA Endorsed Curriculum Massage Therapy course, you can become a skilled and knowledgeable sports massage therapist and help athletes reach their full potential. Contact us today to learn more about our programs and how we can help you achieve your goals.
---
The Costa Rica School of Massage Therapy is the world's premier study abroad program for massage therapy. We offer a 600 hour to 750 hour COMTA Accredited Massage Therapy course which satisfies the licensing requirements for massage therapy in most of the United States. Additionally, we offer continuing education for massage therapists.
Request More Information