MANUAL Lymph Drainage Certification
What You'll Learn
Participants will be able to:

Demonstrate an understanding of the anatomy and the relevant scientific terminology related to the lymphatic system.
Demonstrate an understanding of the differentiation between the normal and diseased states of the lymphatic system (physiology and pathophysiology of the lymphatic system).
Demonstrate an understanding of the indications and contraindications related to the use of MLD.
Competently perform the techniques of MLD for all body areas.
Develop appropriate treatment strategies for indications such as post-surgical edema, post-traumatic edema, fibromyalgia, general detoxification and other conditions.
Competently perform MLD on clients after breast surgery for cancer (clients at risk to develop lymphedema).
Competently perform MLD on clients with mild, medically uncomplicated, primary or secondary lymphedema.
Course Overview
Manual Lymph Drainage Certification
This 5½-day MLD certification course is based on the techniques developed by Dr. Emil Vodder, Ph.D., MT. When skillfully applied, this therapeutic form of soft-tissue mobilization dramatically enhances lymph formation and promotes drainage within the superficial and deep systems of the lymph vascular network. During this course, students will be instructed in anatomy and physiology of the lymphatic system. Basic MLD treatment sequences as well as MLD treatment sequences for mild, medically uncomplicated upper and lower extremity lymphedema will be demonstrated and practiced. Each day will be divided into two sections: theoretical and hands-on application.

This course is offered in partnership with Klose Training.
Certification in the United States
45 Hours

NCBTMB

Approved Continuing Education Credits – Manual Lymph Drainage Certification

This course is also approved directly by the Alabama, Arkansas, and Louisiana Sate Boards of Massage Therapy
Klose Training & Consulting LLC NCBTMB Approved Provider Number: 406050-00
Prerequisites
This course is designed for Licensed/Registered Massage Therapists who have completed at least 500 hours of massage training or are certified by the NCBTMB. The course is also open to PTs, PTAs, OTs, COTAs, ATCs, RNs, and MDs but these professionals should first consult with Klose Training to ensure this is the appropriate class.
Instructor
The course instructor is Erin Maranjian, BCTMB, CLT-LANA.
Erin has dedicated years to the study and practice of health and wellness. Her journey began with midwifery in the 1980s and evolved with advanced training in lymphedema treatment from Germany and Canada. With over 20 years in the field, Erin has passionately supported countless clients, many facing significant health issues. An avid learner, she not only seeks new methods to assist her clients but also shares her expertise by teaching Manual Lymph Drainage to Licensed Massage Therapists.
Graduating from the Healing Arts Institute in 1999, Erin secured certifications in Medical Massage and Manual Lymph Drainage from prestigious institutions in Fort Collins and Victoria, British Columbia. She expanded her knowledge with a Lymphedema Therapist certification from Klose Training in 2006, advanced lymphedema training in Germany in 2014, and Oncology Massage training from Memorial Sloan Kettering in 2010. Erin has run a private massage and lymphedema treatment practice in Fort Collins, Colorado since 1999 and joined Longmont United Hospital in 2002, where she specialized in treating oncology patients and those with chronic conditions. Her passions extend to helping those with mobility challenges find joy in movement through programs like Silver Sneakers and Zumba Gold.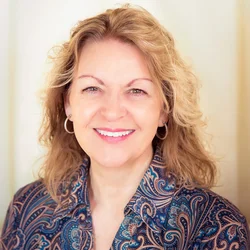 Frequently Asked Questions
$1,650 – Tuition and Shared Room

$1,900 – Tuition and Single Room
Enjoy simple and comfortable accommodations in our Costa Rican style bungalows tucked away in the heart of Playa Samara just seconds from the beach. Each 2 or 3 bedroom bungalow is fully furnished with a fully equipped kitchen, bathroom, and living room. Single or double bedrooms are available as well as studio apartments. Enjoy the swimming pool, lush gardens, WiFi access, hot water showers, and fans. A/C is available at an additional charge.
45 Hours

NCBTMB Approved Continuing Education Credits
Airport Pickup and Dropoff
7 nights lodging in our Oasis Villas – fully appointed bungalows with complete kitchens in the heart of Playa Samara
Course Manual and use of all classroom facilities (tables, linens, lubricant etc.)
Airfare
Meals – all accommodations come with fully equipped kitchens, and there are several local grocers including an organic market all within 5 minutes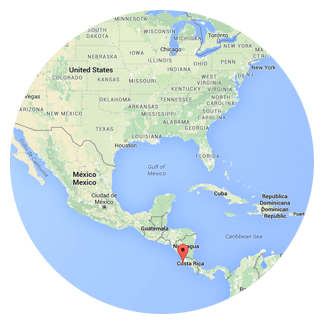 PLAYA SÁMARA, COSTA RICA
Location
Playa Samara is a perfect paradise for continuing education in orthopedic massage in Costa Rica. The town is nestled in the beautiful green hills of the famous Nicoya Blue Zone on the Pacific Coast of the peaceful Central American nation.
Highlights
Enjoy strolling the streets of the small downtown area and visiting the many local and international restaurants, bars and discos, and cute gift shops. The beautiful and tranquil Samara Bay is surrounded by miles of palm tree lined white sand beaches and provides a perfect and safe location for kayaking, snorkeling, surfing, SUP, and swimming as well.