12 Careers in Health and Wellness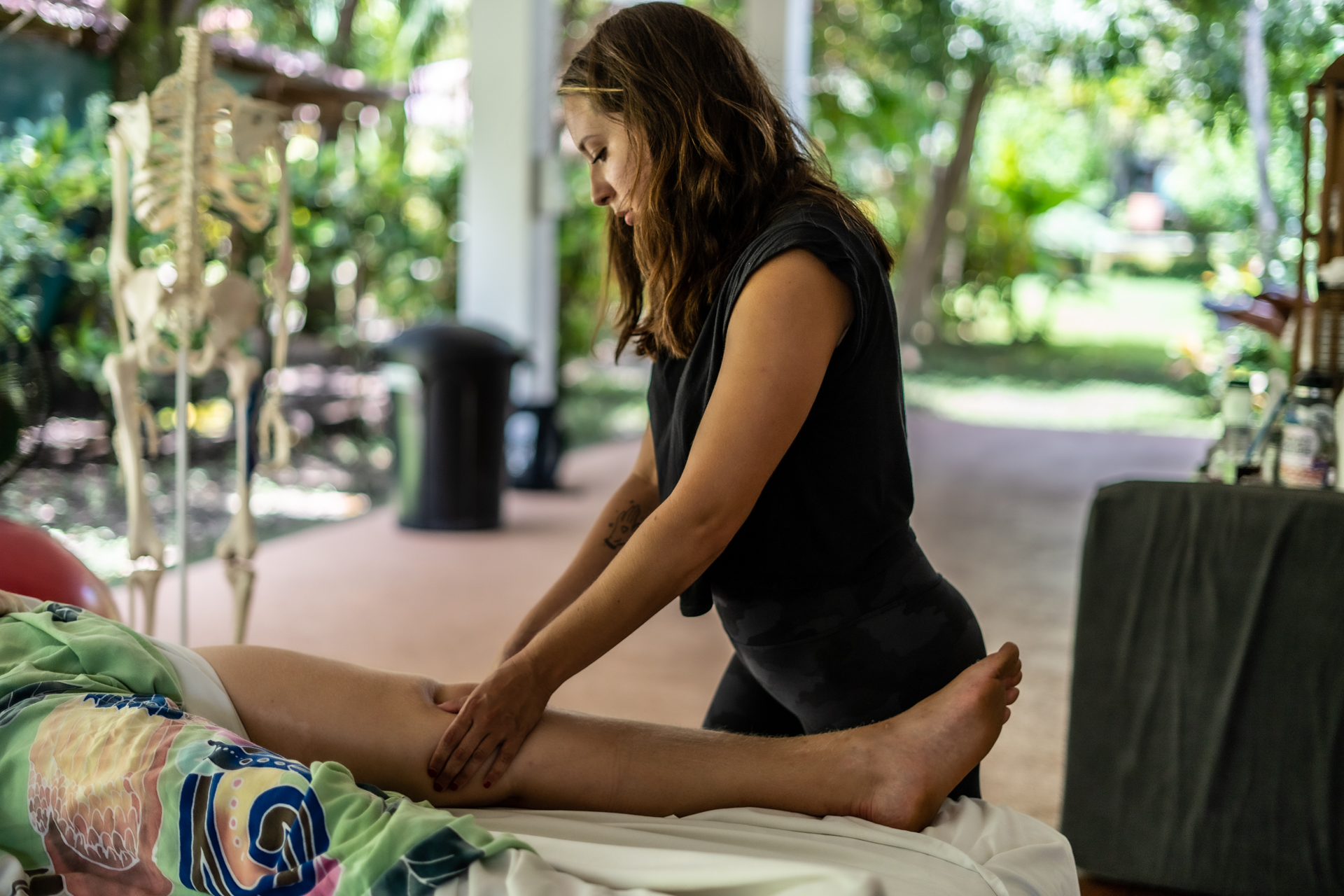 Growing awareness of health risk factors, disparities, and burnout has spurred worldwide interest in adopting better lifestyle practices. As a result, people from all walks of life are becoming increasingly invested in products and services that improve their physical and mental wellbeing. Therefore, if you're interested in providing healthful solutions, a career in wellness and health offers countless opportunities to create your own niche, make a difference in the lives of others, and earn a competitive salary.
According to a study conducted by McKinsey & Company, the estimated value of the global wellness industry is over $1.5 trillion with a projected annual growth of 5%–10% in job opportunities. While these statistics are already impressive, the Global Wellness Institute (GWI) projects the health and wellness industry has actually reached nearly $4.2 trillion in value.
One thing is clear: the wellness economy is heavily influencing everyday lifestyles as people look for better ways to combat stress, live longer, and be happier. To find out if this field fits your career goals, read on for an overview of the industry and the wide array of health and wellness jobs available to you.
What Is the Health and Wellness Industry?
The health and wellness industry consists of holistic practices for whole-body care by optimizing physical, mental, emotional, and spiritual health. Health and wellness covers a vast spectrum of human needs, including:
Self-improvement therapies
Massage
Nutrition
Fitness
Herbalism
Beauty
Nature immersion
Spa treatment
Traditional medicine
Complementary medicine
"I feel like the 'wellness' concept really came into vogue in the late 90s, early 2000s," says Jan Frus, Director of Education at Costa Rica School of Massage Therapy (CRSMT). "At that point there was a real shift from wellness as 'illness treatment' to more 'illness prevention.'" While this transformation has led to much of its success today, wellness is a continually evolving industry because of the changing cultural mindsets around health. "Since then, the concept has changed from 'not getting sick' to living a healthy life full of self-care, joy, and stress management," Frus continues.
As the average U.S. lifespan has increased by nearly 25 years over the last century, there's been an increased focus on proactive health management and better overall quality of life. "I think a lot of this shift was motivated by understanding it's a lot cheaper to pay people to stay healthy than it is to treat people when they're sick."
To keep up with this new demand, the industry offers numerous paths to job opportunities that serve diverse populations with various health needs. "The industry has never been hotter," says Frus. "People have more choice on how they want to practice self-care. So, if there's a niche out there someone is definitely providing it." For example, while some patients need help with stress management through art, movement, or animal therapy; others might seek out massage therapy to help release tension, improve mobility, or manage pain.
12 Careers in Health and Wellness
Whether you're interested in nutrition, touch therapies, fitness training, or community health initiatives, here are 12 rewarding health and wellness jobs you should consider pursuing.
Fitness Training and Instruction
Fitness trainers provide group and one-on-one guidance on how to perform physical activities safely to achieve a client's fitness goals. Trainers may oversee leisure activities, such as dancing and swimming fitness classes, or more formal exercise routines. These career paths are excellent choices for someone interested in staying active while working.
1. Personal Trainer
Personal trainers create fitness plans and provide one-on-one exercise instruction for their clients. Depending on the client's needs, they may focus on goals such as weight loss and weight management, strength training, muscle toning, balance, or endurance. Personal trainers help clients achieve better technique to avoid injuries and evaluate each client's physical abilities to determine what approach is safe and effective.
2. Yoga Instructor
Yoga instructors teach ancient Indian methods of stretching, posing, breathing, and meditating to help clients improve their balance, posture, and stress management. As a practitioner, you can learn and offer a variety of yoga disciplines, including:
Vinyasa
Ashtanga
Kundalini
Hatha
Many instructors combine yoga with other wellness practices to create an even more unique experience, such as goat yoga, aqua yoga, hot yoga, or snow yoga.
3. Health Coach
A health coach is a mentor and accountability partner who motivates clients and helps guide them on their health journey. Some clients may need a health coach because they are struggling with the following health issues:
Chronic illness
Sleep issues
Weight management issues
Poor nutrition (e.g., high-sodium diet)
Poor health habits (e.g., smoking)
Health coaches assess client needs, personal habits, and environmental challenges to develop unique and personalized strategies for a client's self-improvement.
Nutrition
Nutrition wellness jobs focus on fostering a healthy diet and a good relationship with food. Some roles are clinical and involve helping patients manage health conditions, while others are service-oriented or supportive roles.
4. Nutritionist
Nutritionists are food experts who teach clients and communities about nutrition and healthy food behaviors. They help people understand food content, how different types of food affect the body and its overall health, and how to plan nutritious meals. The degree to which nutritionists can provide counseling largely depends on their level of credentials and the state they practice in.
5. Dietitian
Dietitians are similar to nutritionists but obtain higher qualifications that allow them to diagnose dietary issues, counsel patients, and treat various health conditions. Dietitians often serve patients with more pressing health needs, such as:
Eating disorders
Morbid obesity
Severe food allergies and intolerances
Chronic illnesses that cause nutrient deficiencies
Dietitians also work in public health roles focused on educating large-scale communities on healthy eating habits and nutrition.
6. Personal Wellness Chef
Personal wellness chefs plan and prepare healthy meals for clients. Depending on what the client wants, chefs may cook at mealtimes or prepare food in advance so clients can enjoy them at their convenience. Many times these roles promote health and wellness by educating clients on food quality, good nutrition, and healthy food prep or working in tandem with the client's dietitian or nutritionist.
Health Education
Health education roles focus on setting health objectives, spreading awareness, and showing others how to foster better lifestyle habits. "Health coaches, educators, and coordinators aren't typically drawn to individual, hands-on health and wellness work," says Frus. Instead, these career paths work in group settings, making health education the perfect choice for professionals who enjoy working with the public.
7. Health Educator
Health educators develop programs and resources to address community health needs. They typically work in a number of workplace settings that deal with the health of communities—rather than the individual— including:
Healthcare institutions
Government agencies
Schools
Corporate companies
Health educators mainly work to help people in these settings find the right health-related resources for their specific needs. While some health educators train fellow professionals on healthier lifestyle habits, others directly teach the public how to manage health issues, prevent disease, and navigate health systems.
8. Wellness Coordinator
Wellness coordinators plan and implement health and wellness activities for an organization, agency, or residential community. They create programs to educate people, coordinate health assessments, host classes, and put initiatives in place to promote better health. Depending on their niche, wellness coordinates may work with the public, an individual employee within an organization, or residents in healthcare facilities or retirement communities.
9. Health Education Specialist
Health education specialists are certified educators who evaluate health systems, community risks, and wellness needs to develop plans that address these issues. They often have more advanced education and qualifications than an entry-level health educator, providing more opportunity to work in specialized fields. Since much of their job revolves around health strategies, health education specialists analyze data about community health trends and aim to create programs, provide training, and implement policies to improve community health outcomes.
Therapies
Holistic therapies combine elements of traditional and alternative medicine to promote mind-body healing and reduce the body's susceptibility to disease. Therapists pay attention to subtle signs and symptoms that the body isn't optimally functioning and use a variety of techniques to stimulate healing.
10. Aromatherapist
Aromatherapists use essential oils made from herbs, flowers, roots, and trees to create therapeutic treatments. Essential oils contain many beneficial properties that are useful for relieving stress, inducing sleep, and relaxing body tension. Clients often consult with aromatherapists to address a wide range of health concerns, including:
Sleep disorders
Fungal infections
Muscle pain
Anxiety
Burnout
Chronic illness
11. Physical Therapist
Physical therapists are licensed and certified professionals who help patients manage pain, strength, and mobility challenges caused by:
Chronic illnesses
Injuries
Developmental disorders
Musculoskeletal issues
Physical therapists typically work with other healthcare providers to assess patient needs, develop treatment plans, and track patient progress. Using a variety of stretching and exercise techniques, physical therapists can assist patients in regaining their strength and overall mobility.
12. Massage Therapist
Massage therapists use therapeutic touch techniques to manipulate the body's muscles, joints, and soft tissues. They are licensed healthcare professionals who treat pain, stress, injuries, and mobility issues.
"Very few people actually have a license to touch people," Frus points out. "Massage therapists need the training and professionalism to be able to handle situations appropriately and knowledgeably because the amount of trust clients put in us is astounding." Similar to PTs, massage therapists evaluate client needs and develop strategies for treating different areas of the body and promoting overall wellness.
How to Choose Your Career in Health and Wellness
Considering the sheer variety of wellness jobs available, your biggest challenge might be deciding what career path to pursue. However, it's important to simplify the process. According to Frus, many times it comes down to "what you're drawn to and what you're passionate about." For instance, a personal connection to a particular career path can spark a professional passion. "Maybe, you had a family member that had a deep impact from one of these professionals," Frus continues. "And now you really want to help people in the same way."
As you explore career paths, it's also important to keep in mind that health and wellness roles are extremely flexible. "I know massage therapists who are also yoga instructors and personal trainers and do health coaching," says Frus. Starting in one field doesn't mean you have to restrict yourself to one profession forever. Many health and wellness disciplines naturally complement one another, and professionals who offer a combination of services can stay competitive as the industry evolves.
Take the First Step Toward a Rewarding Career in Health and Wellness
Careers in wellness and health are not only fulfilling but give you the creative space to carve out your own niche. For example, consumer mindsets about wellness are closely linked to other trends, such as wearable technology, virtual community, and digital personalization. So, if you have unique ideas about how to deliver solutions or provide healthful guidance, now is an opportune time to explore this field.
If you're interested in starting out as a massage therapist, the Costa Rica School for Massage Therapy offers an accelerated, highly immersive training program to help health professionals enter the field as quickly and prepared as possible. Graduates study the art and science of bodywork and learn to create customized therapeutic treatments that improve the lives of their patients. In addition to preparing for licensure, CRSMT trains graduates to develop business strategies that will help them thrive in the wellness industry.
To learn more about this rewarding program, contact an admissions counselor to find out if the program is right for you and your career goals.
---
The Costa Rica School of Massage Therapy is the world's premier study abroad program for massage therapy. We offer a 600 hour to 750 hour COMTA Accredited Massage Therapy course which satisfies the licensing requirements for massage therapy in most of the United States. Additionally, we offer continuing education for massage therapists.
Request More Information