"Travel and change of place impart new vigor to the mind." -Seneca
Utilized for its medical benefits and healing qualities, massage therapy has grown into a prominent and respected career. This altruistic profession is perfect for individuals with a passion for impacting the lives of others by reducing their stress, alleviating aches and pains, and focusing on the overall health of the human body. If you have ever considered becoming a massage therapist, there are many factors to take into consideration. What type of massage do you hope to practice? Where will you study? Once you are licensed, where will you practice?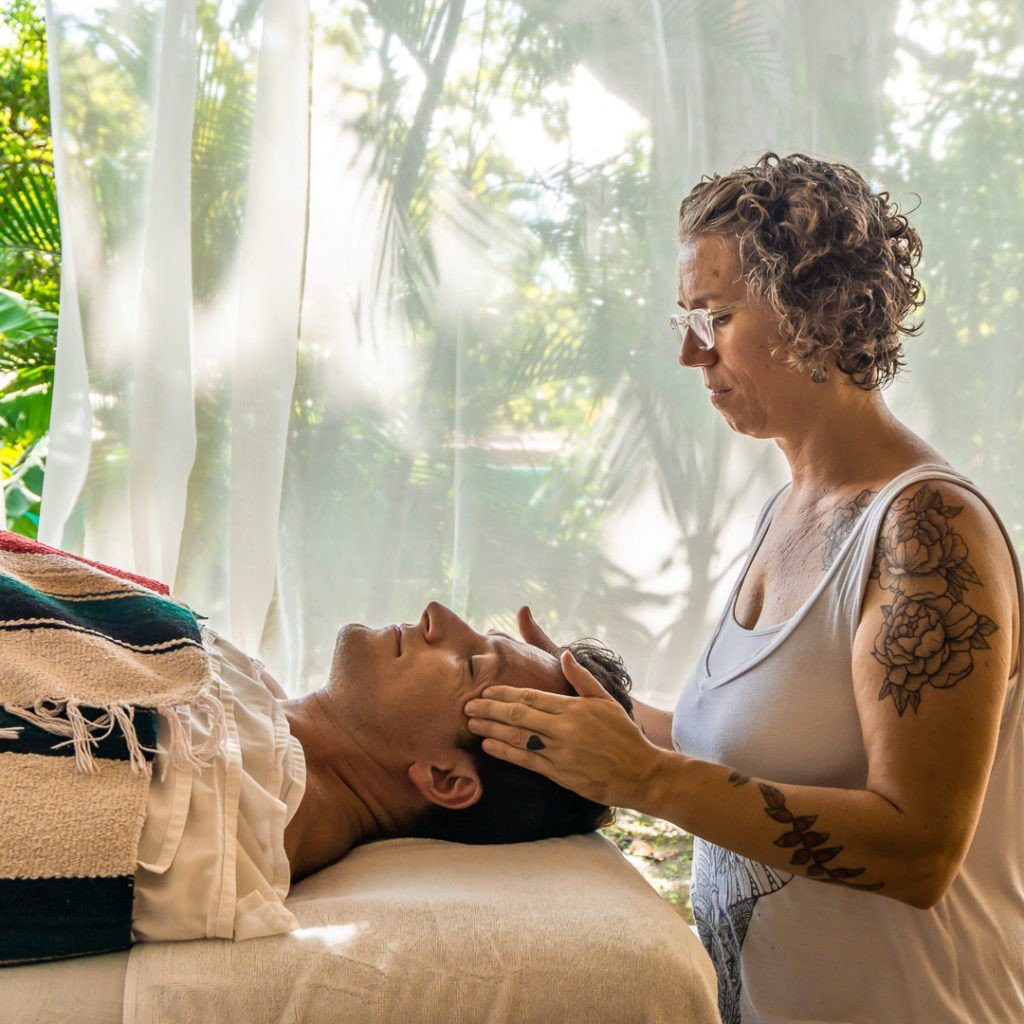 WHAT IS THE STUDY OF MASSAGE THERAPY?
Studying massage therapy allows individuals to gain important knowledge of various massage techniques and body treatments. This ensures licensed massage therapists provide the necessary therapy to promote healing, relaxation, and improved health of their clients.
Massage therapy programs are known to teach the manual techniques needed to provide holistic massages that are specific to the needs of the client. The demand for a professional massage therapist can vary based on the populations they serve, such as vacationing people needing relaxation through a Swedish massage versus an athlete needing a sports massage to aid in muscle relaxation and recovery.
What Kind of Skills Do Massage Therapists Need?
Besides being certified, there are several skills needed to be an effective massage therapist. Taking care of others and improving their quality of life is an integral part of this profession, which means it is critical to be empathic and a comforting presence for your clients. Patients could come with certain health challenges or concerns, and it is the massage therapist's job to be understanding of those nuances. Being understanding with others also carries over to other social skills, such as having excellent communication skills to adequately describe what clients should expect during their treatments and benefits that come with them.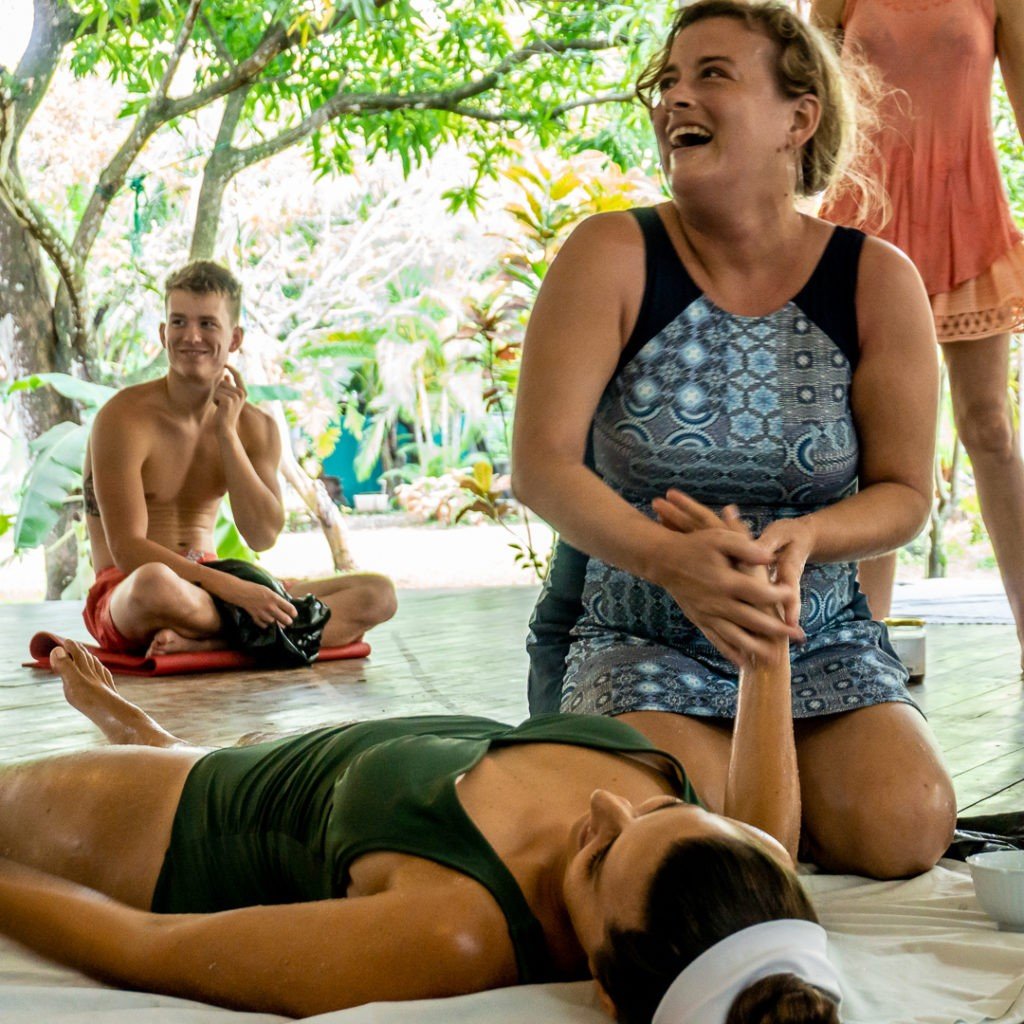 Flexibility is another important characteristic of a massage therapist, as it allows them to withstand the physical demands of the profession. It is critical to take care of your own body as a massage therapist by making sure to stay strong and limber enough to stand for long periods of time.
Benefits of Being a Massage Therapist Abroad
Individuals looking to develop their skills as massage therapists can do so by studying abroad. This will prepare them for a fulfilling career in massage therapy.
Studying abroad can have positive effects on a person's life, but, this may not be the case for everyone. However, if a person is taken out of their comfort zone and routine, they are more available and present to focus on their studies. Yes, there are new and exciting things to see and do when abroad, but the worries and distractions of your everyday hustle and bustle won't prevent you from focusing on what needs to be done. If new locations and surroundings mean new opportunities to grow and learn, stepping out of your comfort zone and into the exciting world of massage therapy might be exactly what you need.
Another benefit of studying abroad is being able to explore the new, beautiful scenery in your spare time. Costa Rica has many breathtaking sites to see and exciting activities to do. The public transportation is convenient and very accessible, with many places in town to rent a car or a motorbike. Since it is rather easy to get around Costa Rica, students are encouraged to visit hot springs, waterfalls, various beaches, and beautiful rainforests during weekends or school breaks. Another option is to simply stay in town and enjoy the beautiful beach, catch some waves, or enjoy one of the many restaurants or bars around Samara.
Finally, a good massage therapist is one who can truly connect with their client and demonstrates compassion and empathy. Travel is an excellent way to strengthen both of these qualities. In addition to studying massage, which involves a great amount of care and compassion, you will find yourself emotionally prepared to take on your new career as a massage therapist.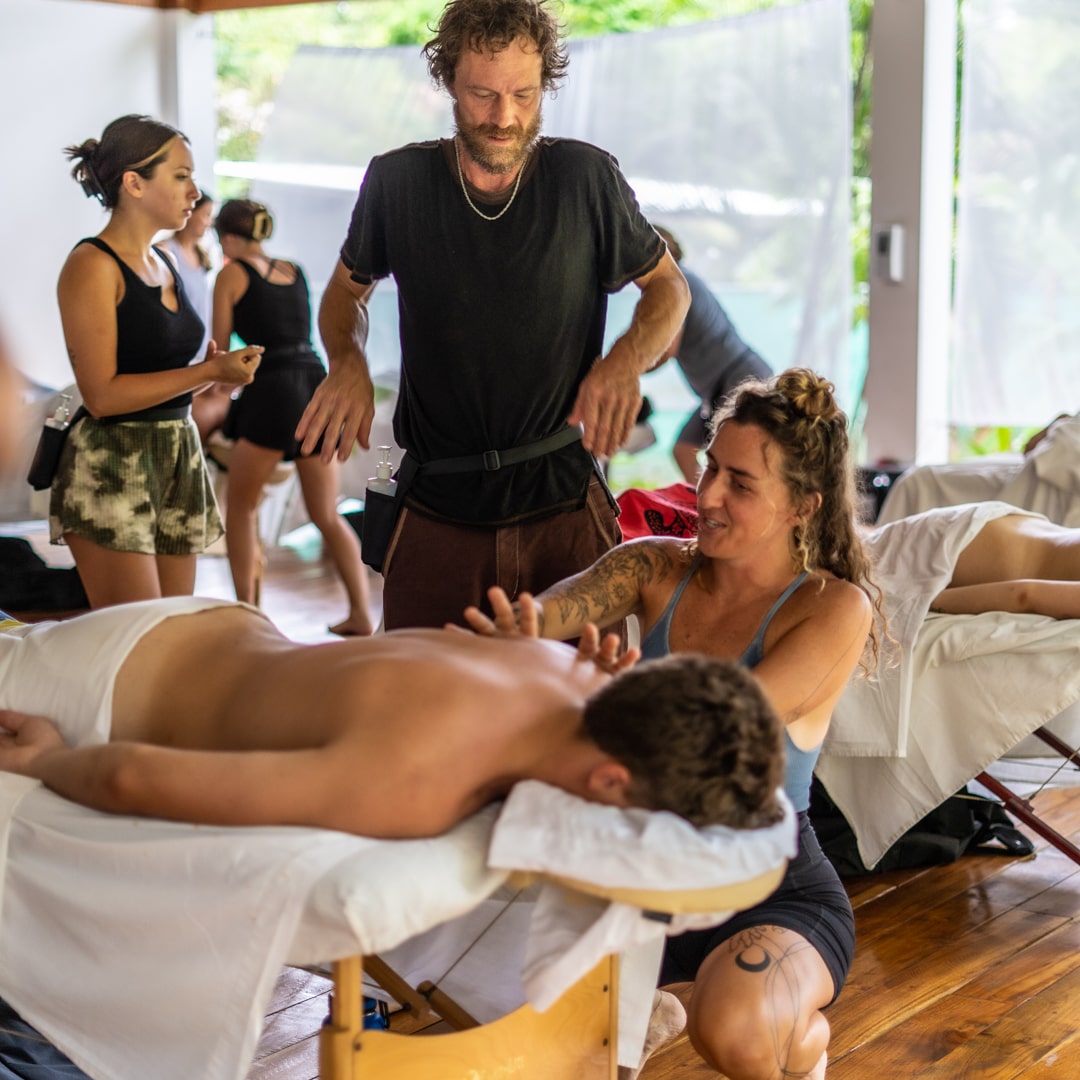 Is There A Demand for Massage Therapists?
In addition to being a fulfilling career, massage therapy offers various career opportunities due to the growing industry. Employment for massage therapists are projected to grow 32 percent from 2020 to 2030—growing faster than the national average. With this steady incline in job postings, there is a noticeable increase in the overall job satisfaction for massage therapists as well.
How Long Is Massage Therapy School?
The Costa Rica School of Massage Therapy is the world's premiere study abroad program for massage therapy. We offer both a 600 hour and 700 hour COMTA Endorsed Curriculum Massage Therapy course which satisfies the licensing requirements for massage therapy in most of the United States. Additionally we offer continuing education for massage therapists and yoga teacher training. If you are considering a career in massage therapy, studying abroad could be a great way to learn. Come learn all you need to know about massage therapy in paradise!
Take the Next Step Toward an Exciting Career
If you want to empower others' health and be your own boss in a growing industry, enrolling in a massage therapy program might be the first step toward your dream career. The Costa Rica School of Massage Therapy is a COMTA accredited school that offers a non-traditional, immersive experience for those who hope to become a successful massage therapist. "The pathway to this school is led by a spirit of learning, growing, changing, and exploring the possibilities," says Frus.
---
The Costa Rica School of Massage Therapy is the world's premier study abroad program for massage therapy. We offer both a 600 hour and a 700 hour COMTA Accredited Massage Therapy course which satisfies the licensing requirements for massage therapy in most of the United States. Additionally, we offer continuing education for massage therapists.
Request More Information