What You'll Learn
Theory, science and physiological responses to cupping
Safe cupping practices (contraindications, safety considerations, Endangerment Sites, etc.)
Practical applications of therapeutic cupping for the full body
How to evaluate individual clients for proper cupping
How to use cups for a wide variety of conditions, like musculoskeletal issues, inflammation, scar tissue, central nervous system conditions- and more!
Workshop Overview
This cupping therapy workshop is a course that provides a unique approach to therapeutic cupping for today's bodywork professionals. While cupping therapies have existed worldwide throughout time, Modern Cupping Therapy offers education in the theory, safety, and practical application of vacuum therapies for the non-invasive (no bleeding or 'wet' cupping), therapeutic usage of cups. Shannon Gilmartin, CMT has been teaching therapeutic cupping internationally since 2004, and with the release of Shannon's book 'The Guide to Modern Cupping Therapy. Your Step-by-Step Source for Vacuum Therapy' the education company was created to provide practitioners who are interested in cups with science-based, clinically-proven results.

This cupping therapy workshop is our full certification program and provides lots of hands-on practice in each day of class. From massage therapists, physical therapists, and athletic trainers to acupuncturists, chiropractors, and medical professionals, MCT invites students to discover the truly dynamic potential surrounding therapeutic cupping.

Prerequisites:
Must be a licensed bodywork professional to attend this course.
28 NCBTMB, NCCAOM, and BOC approved hours of continuing education
Modern Cupping Therapy Education Company NCBTMB Approved Provider Number: 1618
Instructor
Shannon Gilmartin, CMT, co-founding owner of Modern Cupping Therapy Education Company, is a Licensed and Nationally Certified Massage Therapist, Certified Modern Cupping Therapy Practitioner and Educator, and Certified Manual Lymph Drainage Practitioner. In addition to her focus in therapeutic cupping, she has over twenty years of experience in bodywork, including: manual lymph drainage, medical massage, myofascial release, neuromuscular, craniosacral, soft tissue injury rehabilitation, Thai massage, and visceral manipulation. She has taught all over the United States (including Puerto Rico) and abroad, including Canada, Costa Rica, Guatemala, Ireland, and Italy. Shannon owns a private practice in Virginia Beach, Virginia, USA.
Shannon has authored 'The Guide to Modern Cupping Therapy: A Step-by-Step Source for Vacuum Therapies,' has been published in MASSAGE Magazine, Massage Today, online interviews with 'Bodywork Buddy,' 'The Juice Guru,' and 'The Donna Seebo Show,' lectured at CKHD Sports Medicine conference, AMTA conventions, AIM live education events, and hosted live webinars with Lhasa Oms and Kamwo herbs.
Shannon is also very passionate about her work with charitable organizations, including Global Healthworks Foundation, Homes of Hope Orphanage system, and Surfers Healing.
Modern Cupping Therapy Education Company is nationally recognized as a continuing education provider in the United States and Canada by the NCBTMB for massage therapists, the NCCAOM and California Board of Acupuncture for acupuncturists, the BOC for athletic trainers, and some state-specified physical therapy and occupational boards.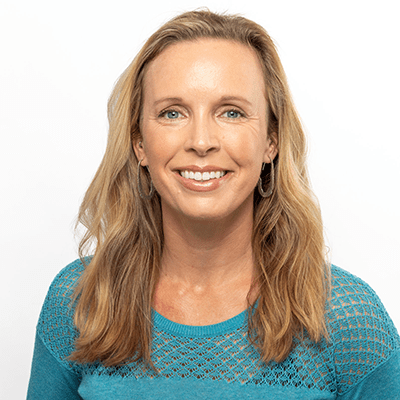 Frequently Asked Questions
$1,300 – Tuition and Shared Room
Fall Promotion - Enroll by 12/1
*Solo Travelers get a bonus set of silicone body cups for free!
Use discount code BONUSCUPS at checkout.
*Group discounts available - $400 off groups of four or $800 off groups of six!
Use discount code GROUP4 or GROUP6 at checkout and let us know who you're traveling with.
Email admissions@crsmt.com with any questions or for more details.
Enjoy simple and comfortable accommodations in our Costa Rican-style bungalows tucked away in the heart of Playa Samara just seconds from the beach. Each 2 or 3 bedroom bungalow is fully furnished with a fully equipped kitchen, bathrooms, and living room. Single or double bedrooms are available as well as studio apartments. Enjoy the swimming pool, lush gardens, WiFi access, hot water showers, and fans. A/C is available at an additional charge.
28 NCBTMB, NCCAOM, and BOC Approved CEU credits
Airport Pickup and Dropoff at Daniel Oduber International Airport, Liberia, Costa Rica (LIR)
6 nights lodging in our Oasis Bungalows – fully appointed bungalows with complete kitchens in the heart of Playa Samara
One set of manual pump cups
Course papers
User Manuals
Silicone cups, books, and glass face cups will be available for sale as well
Airfare
Meals – all accommodations come with fully equipped kitchens, and there are several local grocers including an organic market all within 5 minutes
Shannon Gilmartin On A Touch of Costa Rica Podcast
Do you know how to enhance lymph drainage with cups? CRSMT instructor Shannon Gilmartin confides how a life-changing experience as a young adult catapulted her on a path to becoming a bodyworker and teaching others about the power of modern cupping.
Shannon will also share a common misconception about the modality and why returning to CRSMT each year brings her joy.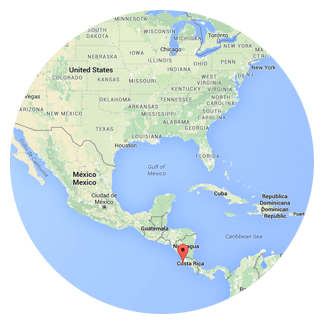 PLAYA SÁMARA, COSTA RICA
Location
Playa Samara is a perfect paradise for continuing education in orthopedic massage in Costa Rica. The town is nestled in the beautiful green hills of the famous Nicoya Blue Zone on the Pacific Coast of the peaceful Central American nation.
Highlights
Enjoy strolling the streets of the small downtown area and visiting the many local and international restaurants, bars and discos, and cute gift shops. The beautiful and tranquil Samara Bay is surrounded by miles of palm tree lined white sand beaches and provides a perfect and safe location for kayaking, snorkeling, surfing, SUP, and swimming as well.