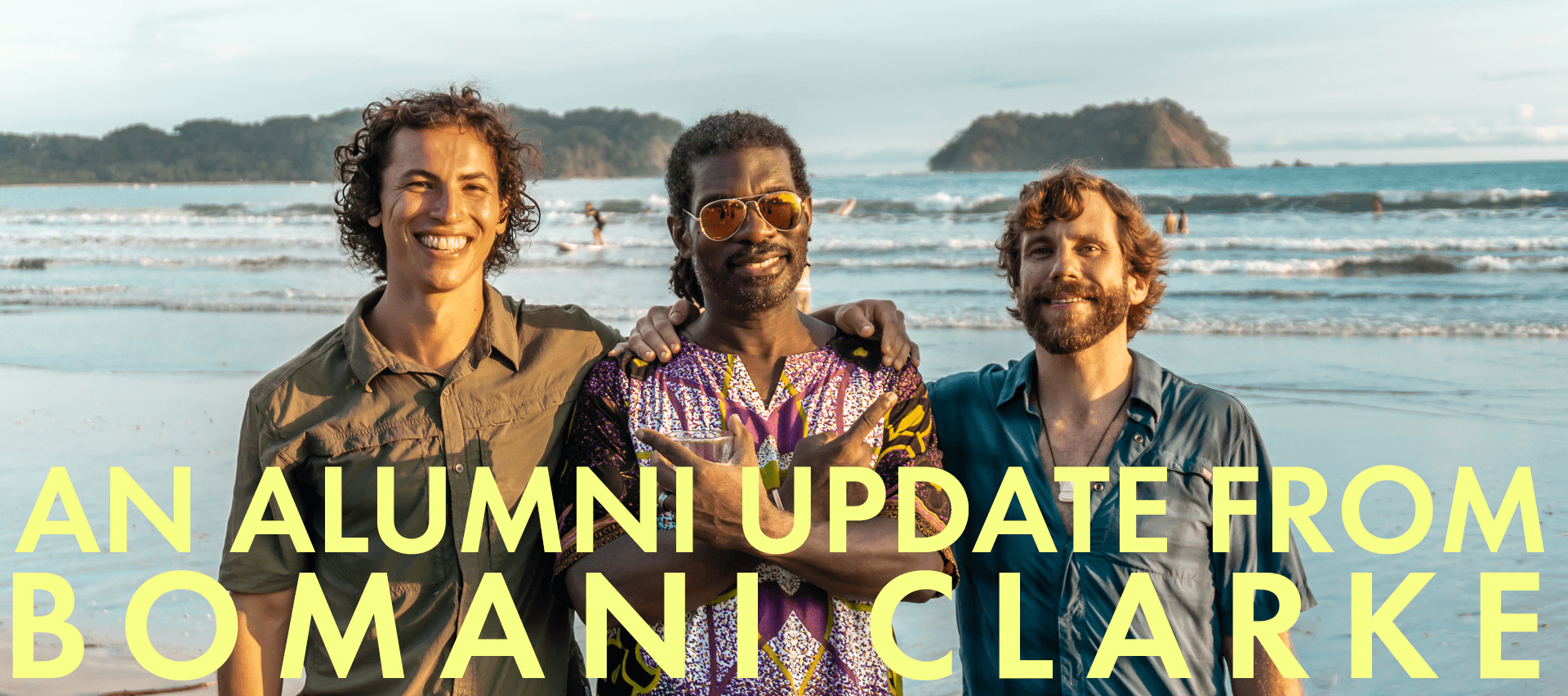 Kenneth (Bomani) Clarke, a Virginia native, graduated from CRSMT in November of 2018. Bomani came to Costa Rica to pursue health and healing through touch and after successfully completing the program here he returned to Virginia to start his own mobile massage company out of the back of a customized RV in the Arlington, VA area.
Described as being extremely kindhearted and empathetic, as well as hilarious and spirited, Bomani's spunky personality brought joy to his fellow classmates and his instructors and his leadership skills were an asset to everyone around him during his time here. He was even elected to give a speech at graduation. I had the privilege of speaking with Bomani about his time here and what he is doing now. This is what he had to say:
WHAT DID YOU DO BEFORE GOING INTO MASSAGE THERAPY?
I had worked overseas and domestically for the federal government for almost 30 years before I had decided that that is not what I had been put on this earth to do. So, after initially embarking on a food truck venture…I'd decided to take the sum total of all my life experiences, my imagination and creativity, and whatever grey matter I still had and go into the massage business!
Why did you choose CRSMT to receive your education?
Well, initially I had intended for my wife to go to CRSMT. She had been performing massages overseas for some 8 years at the time but was not certified or licensed to practice within the USA. So, we enrolled her in a local community college which was cheaper than the private massage programs we had found via online searches. When she could not make it to CRSMT, I decided to enroll instead rather than let this opportunity go to waste. As it was only 3 ½ months long, that fit perfectly into my schedule since I have an obligation to work twice a year as an independent contractor. In addition, my wife and I had been looking at Costa Rica for either a vacation or as a place to eventually retire to as expats. So, CRSMT was just perfect for me!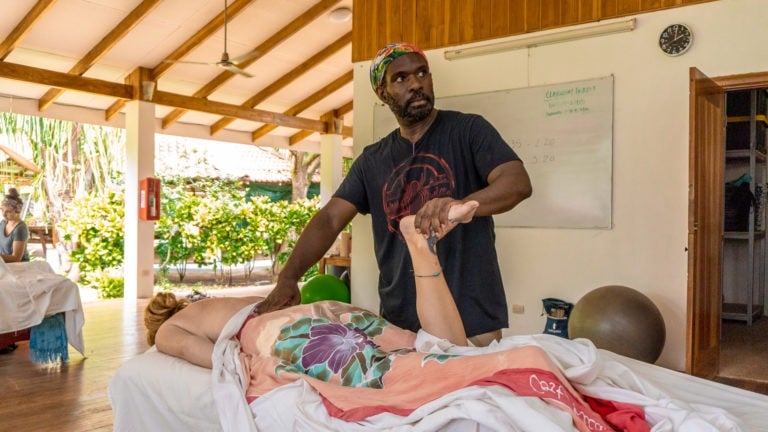 Are you currently working in the massage therapy field? If so, where do you work?
Yes. I had already decided to start my own massage business as I had/have absolutely no desire to work for anyone else anymore. So, I came up with an idea of mobile massage and, once I got trained, certified, and licensed, I was ready to go. I am currently the founder, owner, and operator of The Nairubbean LLC – https://www.facebook.com/NairubbeanWellness/ – a mobile massage business. But I also offer reiki/energy healing, meditation, and life coaching [as well as] more, as I am constantly adding to my menu of healing arts and services!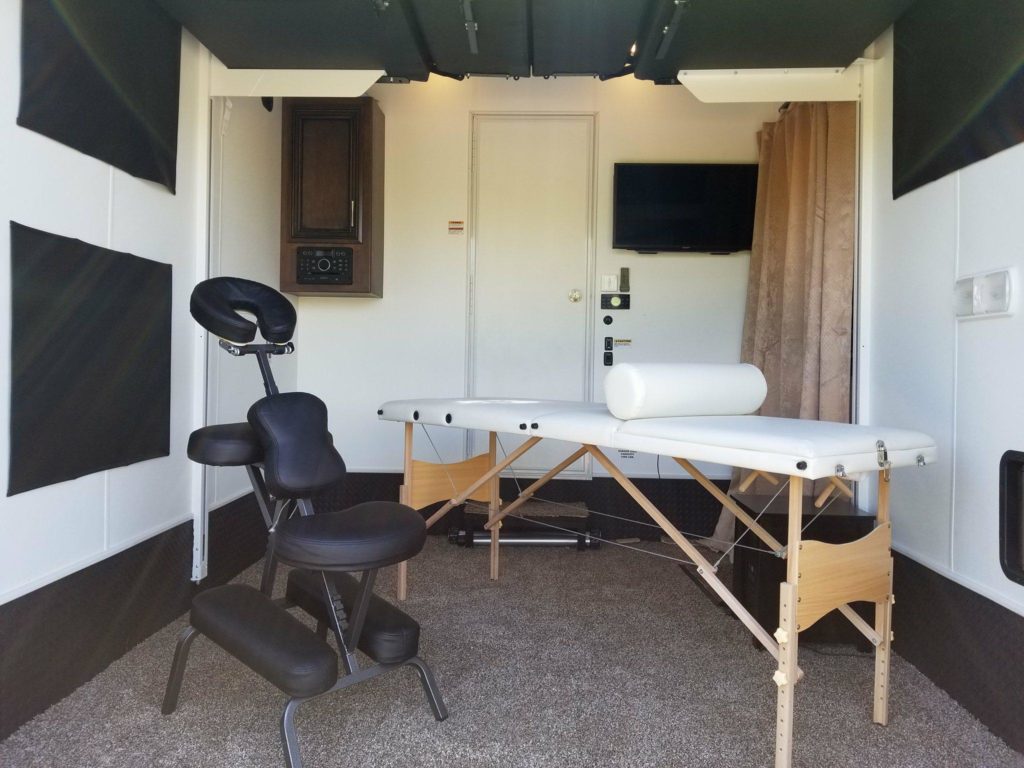 Why did you decide to create a mobile massage business?
Well, to be honest, I never like to do exactly what everybody else is doing. Secondly, I don't like to waste money unnecessarily. As such, rather than go with the throng, I figured that the world doesn't need another brick and mortar massage business. I decided to make it mobile. My previous business venture was a food truck, so I put two loves together and KABLOOEY – The Nairubbean was born!
Who are your customers and where does your business typically take you?
I am pretty much open to anyone, but because my concept is rather different – even from the mobile massage angle – not everyone feels comfy in my N.R.G. mobile. So far I have been pretty parked in one place and having my customers meet me there. Eventually, I really want to be able to [identify] several locations and establish some routines to make it even easier for customers who don't live so close to me. As far as specifics, though, my customer base is heavy on late model millennials and pre-middle-aged men who work out and want a strong, heavy touch.
What is your favorite memory from your time at CRSMT?
My two most powerful and indelible memories are the first day and the last day. It was awe-inspiring being in a whole new place, occupying a whole new space, looking at 21 other faces of people I had almost nothing in common with and not knowing how integral they would be in my life over the subsequent 3 ½ months. Likewise, being at graduation and seeing the 15 other faces of people with whom I had survived a rather intense ordeal. Not one of us would have made it without each other. As my classmates had voted me to give a speech…when I'd thought about those of us who'd made it, as well as those of us who hadn't, I was divinely inspired to encapsulate the whole experience in words and was fortunate that it, reportedly, resonated rather deeply and emotionally with everyone.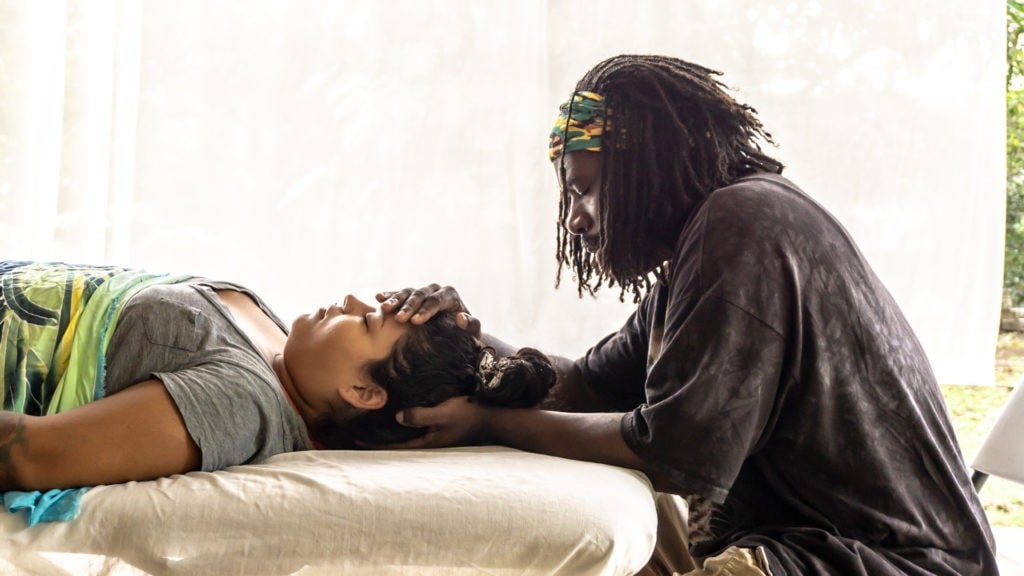 If you could give people that are considering going into massage therapy one piece of advice, what would it be?
Easy – do your research; learn as much as you can about the industry; figure out how such a demanding, yet overwhelmingly satisfying, experience would best fit into your life. Then, pray/meditate/let it marinate before you take the leap. This world we live in is gradually taking a severe toll on the lives of everyone we know in some way, shape or form. Personally, massage therapy is a calling, yet it is such a powerful way to 'give back'. However, it will neither be quick nor easy and will require a huge investment in time, money, and self. Once you consider all these factors and haven't been discouraged, jump in completely and enjoy being empowered to actually bring not just happiness – a momentary and fleeting feeling – but joy through the most powerful tool in all the healing arts: the human touch!
CRSMT has taken Bomani into mobile massage. Where will it take you?
---
The Costa Rica School of Massage Therapy is the world's premier study abroad program for massage therapy and yoga. We offer both a 600 hour and a 700 hour COMTA Endorsed Curriculum Massage Therapy course which satisfies the licensing requirements for massage therapy in most of the United States. Additionally, we offer continuing education for massage therapists.
Request More Information