What You'll Learn
How to help relieve chronic tension and pain in the muscles, ligaments, joints, and bones
Techniques to alleviate stress-related disease and heal past trauma
How to cultivate a dramatically heightened quality of touch
New methods for assessing structural and energetic imbalances
Asian therapy and thought alongside Western medicine and anatomy
An osteopathic understanding of foundational joints in the body
Detailed teaching regarding the precise anatomy of energy flows in the body
Course Overview
We are musculoskeletal beings, yet most therapists focus only on the muscular side of that equation. That addresses only half of that system! Zero Balancing (ZB) – adding a mindful focus on the bones, key joints, and the energy flowing through them, as well as on the soft tissues associated with them – gives you access to the deepest layer of the person, who they are in their bones. Zero Balancing adds wholeness to your work and your client's experience and is the missing piece in the world of bodywork and bodymind therapies.

In this very special class in Costa Rica (with a break in the middle for exploring Samara and its wonderful beachfront), Zero Balancing I and II will both be taught, teaching you in 8 class days, the entire Zero Balancing Core Protocol! And, for people who've previously studied ZB, you are welcome to join only the ZB II portion of the curriculum.
About David Lauterstein
David Lauterstein is the co-director of Lauterstein-Conway Massage School in Austin, TX. He has taught Deep Massage: The Lauterstein Method, throughout England and the U.S. since 1982. From 2018 to 2022, David taught his method at the Costa Rica School of Massage Therapy. He is one of the most highly respected educators in the massage therapy realm. He was inducted into the Massage Therapy Hall of Fame in 2011, awarded "Teacher of the Year" by AMTA in 2013 and the Alliance for Massage Therapy Education in 2014, and is a faculty member of the Zero Balancing Health Association. He is the author of three books, Putting the Soul Back in the Body, The Deep Massage Book, and Life in the Bones. His background prior to massage therapy was in philosophy and music composition. He is the composer of the massage CD, "Roots and Branches."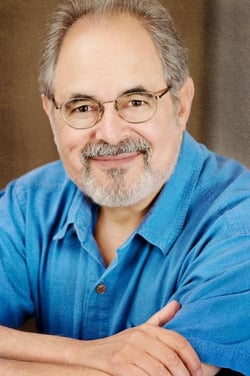 David Lauterstein On A Touch of Costa Rica Podcast
Legendary Deep Massage and Zero Balancing educator David Lauterstein shares how rolfing, and several other transformative encounters, have shaped his forty-year journey affecting people profoundly with touch therapy.
You will also learn a few songs that best reflect some of David's special moments in Samara.
Frequently Asked Questions
June 9th - 19th, 2024 ZB I & II
June 9th - 14th, 2024 ZB I only
June 14th - 19th, 2024 ZB II only
Dates include 1 day on each end for arrival and departure.
Zero Balancing I and II
$1,800 – Tuition and Shared Room
$2,150 – Tuition and Single Room
Zero Balancing I or II Only
$1000 - Tuition and Shared Room
$1,200 – Tuition and Single Room
There is a $350 deposit required to enroll and save your space, the remainder is due 30 days prior to the start of class.
Enjoy simple and comfortable accommodations in our Costa Rican style bungalows tucked away in the heart of Playa Samara just seconds from the beach. Each 2 or 3 bedroom bungalow is fully furnished with a fully equipped kitchen, bathrooms and living room. Single or double bedrooms are available as well as studio apartments. Enjoy the swimming pool, lush gardens, WiFi access, hot water showers, and fans. A/C is available at an additional charge.
50 NCBTMB approved CEU credits for ZB I&II or 25 for either ZB I or II
Airport Pickup and Dropoff

Accommodations in our Oasis Villas

– fully appointed bungalows with complete kitchens in the heart of Playa Samara
Text book and use of all classroom facilities (tables, linens, lubricant etc.)
Airfare
Meals – all accommodations come with fully equipped kitchens, and there are several local grocers including an organic market all within 5 minutes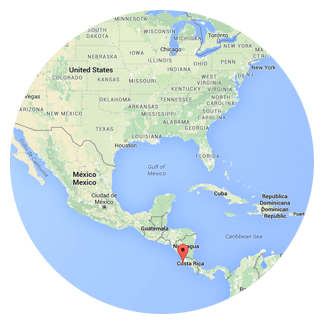 PLAYA SÁMARA, COSTA RICA
Location
Playa Samara is a perfect paradise for continuing education in orthopedic massage in Costa Rica. The town is nestled in the beautiful green hills of the famous Nicoya Blue Zone on the Pacific Coast of the peaceful Central American nation.
Highlights
Enjoy strolling the streets of the small downtown area and visiting the many local and international restaurants, bars and discos, and cute gift shops. The beautiful and tranquil Samara Bay is surrounded by miles of palm tree lined white sand beaches and provides a perfect and safe location for kayaking, snorkeling, surfing, SUP, and swimming as well.