Active Isolated Stretching for Massage Therapists: Why Certification is Worthwhile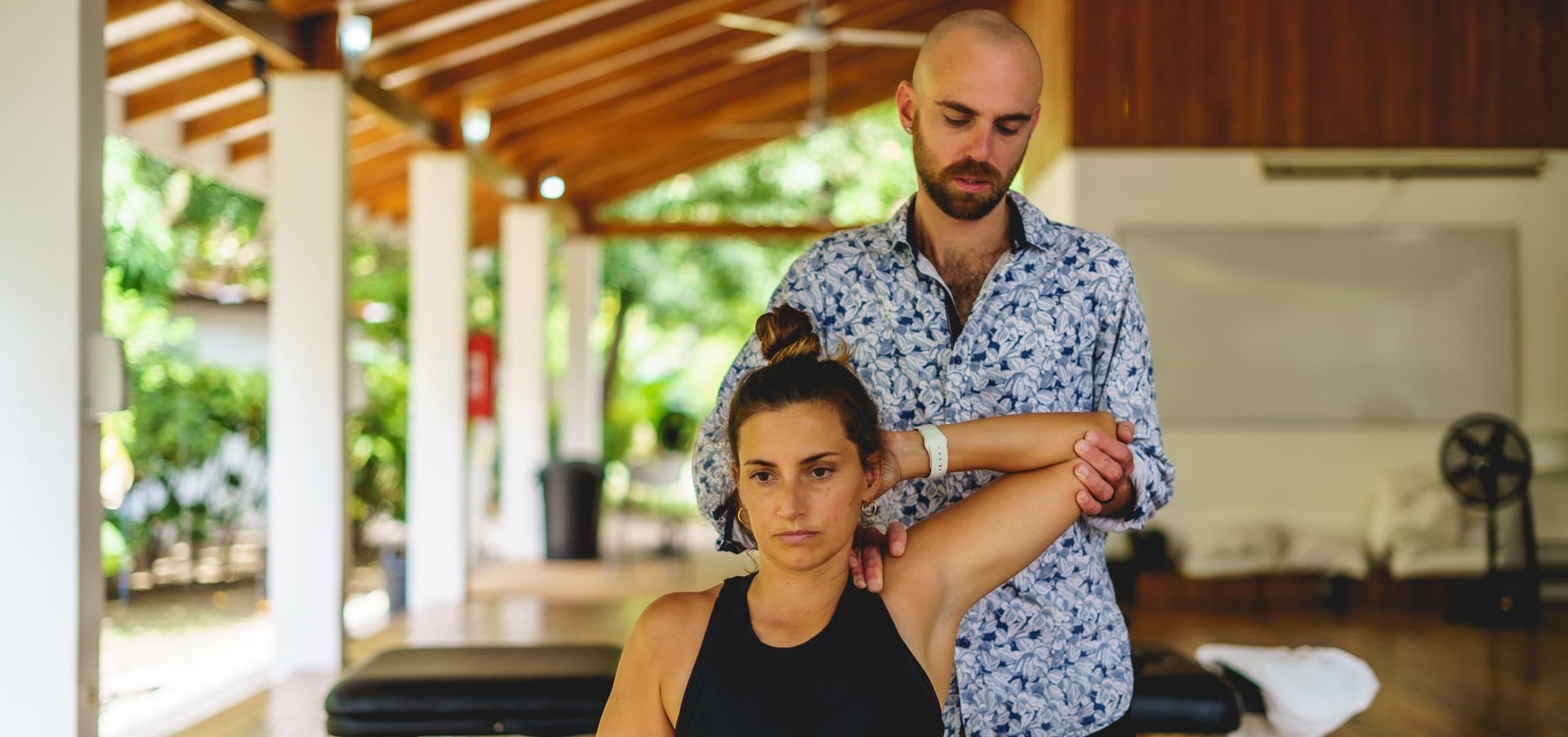 In today's world, where schedules are packed and stress levels are high, the simple act of stretching can often take a backseat in daily routines. Yet, the benefits of incorporating this modality are enormous.
Stretching isn't just for athletes or yogis, it's a fundamental practice that can significantly contribute to overall health and wellbeing. From improving flexibility and relieving muscle tension to reducing the risk of injuries and promoting muscle relaxation, the importance of stretching extends beyond a pre-workout ritual.
Considering these numerous benefits, continuing your education to enhance your knowledge of therapeutic stretching can make a huge difference in your massage therapy career. If you're unsure where to start, here's an overview of what active isolated stretching is, the benefits you can expect from obtaining a certification in this modality, and how you can start your continued education in massage therapy.
What Is Active Isolated Stretching?
Active Isolated Stretching (AIS) is a physical therapy and performance modality that focuses on the various qualities of muscles and soft tissue to isolate and lengthen them while enhancing connectivity to the central nervous system.

Developed by kinesiologist Aaron L. Mattes, this technique is largely used in physical therapy because it can improve range of motion and prevent future injuries. However, massage therapists leverage AIS's 170 stretches to facilitate myofascial release in alleviating clients acute and chronic pain.

While many people can benefit from this stretching technique, generally, people with musculoskeletal and neurological conditions seek out AIS techniques. Other common conditions that can benefit from AIS include:
Sciatica
Bunions
Shin Splints
Tenosynovitis
Shoulder Impingement
Osgood-Schlatter's Disease
Active Isolated Stretching vs. Stretching Exercises
While stretching is a mainstream topic, only those related to exercise are well-known. These types of stretches often include techniques such as static stretching, dynamic stretching, and resistance band training.

While AIS has similar goals as exercise stretching, it emphasizes the isolation of stretching muscles by actively contracting the opposite muscle.

The AIS technique uses four basic principles:
Isolating the muscle to be stretched
Repeating the stretch 8 to 10 times
Holding each stretch for no more than two seconds
Exhaling on the stretch; inhaling on the release
This method is very different compared to general exercise stretching for several reasons.

For one, muscle activation is approached differently. While AIS stretches muscles in short durations, static stretching involves holding a single rep for up to 30 seconds. This also affects the duration of these exercises and number of repetition.

Perhaps the biggest difference between these two stretching modalities, however, is the specificity. AIS is often used for targeted stretching of particular muscle groups, while general exercise stretching encompasses a wide range of stretching techniques that aren't focused on specific muscles or functional movements.
Benefits of Obtaining an AIS Certification
AIS is a valuable technique massage therapists can use in their practice. As a result, obtaining an AIS certification is often a positive investment for your long-term career. In addition to this certification being complementary to massage training, AIS courses provide the following advantages.
1. Enhances Your Practice
Since most clients have specific pain, it's important that massage therapists have the ability to administer treatment with precision. This can often enhance clients' experience both in and outside your practice.

Not only is AIS beneficial to clients, it also provides a less taxing technique for massage therapists. Since clients are in motion during treatment, it's easier on a therapist's body compared to traditional massage techniques. As a result, this can help aid a practitioner's longevity in the field.

Additionally, most massage therapy programs can't adequately prepare therapists for every situation and client they encounter. Therefore, continuing your education in modalities like AIS can strengthen your practice and tailor your training for your current or desired work setting.
2. Differentiates You From Your Competitors
Another possible benefit is the competitive advantage this certification provides. By completing an NCBTMB approved AIS course, you can demonstrate your expertise and commitment to the profession.

Whether you're looking to earn NCBTMB approved continuing education units for renewal of your current license, gain a new skill, or simply foster professional growth, the AIS course can be an advantageous avenue to help differentiate yourself from your competitors.
3. Increases Earning Potential
You can also increase your earning potential by offering a specialized service like AIS at your practice. By acquiring this new technique, you're able to broaden your market and even charge more for your services.

Even better, AIS is experiencing an increased demand as it's become one of the most popular methods of stretching used by today's professional athletes, massage therapists, and personal trainers. By choosing to add new skill sets and services, your return on investment could be far more than you originally anticipated.
4. Promotes Professional Development
Continuing your education with an AIS certification can also augment your professional development. This is because learning the AIS technique can advance your skills in several ways.

For example, learning AIS can help you:
Gain a deeper understanding of the anatomy and physiology of the musculoskeletal system
Apply the principles of kinesiology and biomechanics to assess and correct movement
Learn how to integrate various tools and equipment such as ropes, straps, balls, and foam rollers
Enrich interpersonal skills to educate and guide clients
Incorporate evidence-based practice and research into your work
This in turn will enhance your practical knowledge, improve your clinical reasoning and decision making, and increase your confidence and competency in the field.
Take Your Professional Practice To the Next Level
Maintaining your massage therapy certification can vary depending on where you practice. However, at some point, most practitioners are required to enroll in continuing education units to keep their licenses active.

The Costa Rica School of Massage Therapy offers Active Isolated Stretching covering both upper and lower body for a total of 29 continuing education units. These NCBTMB-approved courses are a great fit for you if you want to earn credits toward renewal of your licensure, touching on topics like assessing the range of motion of each joint, isolating the proximal or distal portion of the body, and shortening injury recovery time.

To learn more about this rewarding program, contact an admissions counselor to find out if the program is right for you and your career goals.
Request More Information