Active isolated stretching course for massage therapists and fitness professionals
Students Will Learn To
Assess the ROM of each joint compared to their Normal ROM
Optimize the flexibility of all the major muscles in the body
Precisely stretch different aspects of the same muscle
Isolate either the proximal or distal portion and stretch it effectively
Achieve a healthy maximum range of motion in a few sessions
Increase strength in the proper direction with perfect alignment
Use these techniques to shorten injury recovery time
Use these techniques to prevent injury
Course Overview
Active Isolated Stretching is a cutting-edge and innovative form of stretching that works. AIS was developed by Kinesiologist Aaron L Mattes that utilizes the inherent properties of muscles and soft tissue in order to not only effectively isolate and lengthen a target muscle, but also to enhance the connection to the central nervous system. The result, in addition to remarkably increased flexibility, is better control and quicker firing of the muscles. This work will prove to be an invaluable tool in both the treatment and prevention of musculoskeletal conditions as well as degenerative neurological conditions. Because of the interaction with the central nervous system, this work has stunning results with degenerative neurological conditions that can otherwise not be effectively treated through manual therapy. Broaden your scope of practice by learning one of the most cutting-edge techniques in the bodywork world!
Highlights
AIS gives us a way to treat parts of muscles that cannot be accessed with manual pressure.
Because your clients are active in the motion it is less work for the therapist and easier on the therapist's body than traditional massage.
Think about how effective you can be if you know how to precisely stretch each muscle that you also treat with massage
Clients remain fully clothed while receiving AIS therapy so this can be a good and thorough and effective approach to clients who do not like to disrobe for massage.
Adding a new service to your list of treatments broadens your market.
AIS therapists work with injuries, chronic pain and athletic performance. Because AIS also works with the way the nervous system communicates with the target muscle AIS can be very helpful in managing some symptoms of neurological conditions such as parkinsons, multiple sclerosis, cerebral palsy and others
Learning new techniques in an area abundant with the healing qualities of nature, fresh food and sunshine is an experience unto itself.
Being able to stay on site or close by and give all of your focus to the technique you are learning will have you ready to use these techniques on the first clients you see after the course!
29 Hours NCBTMB Approved Massage Therapy CEU

Active Isolated Stretching for the Lower Body: The Mattes Method (15 CE hours)
Active Isolated Stretching for the Upper Body: The Mattes Method (14 CE hours)
Thomas J. DuBois NCBTMB Approved Provider Number: 34
No Prerequisites
Open to Massage Therapy and Fitness professionals
Instructor
Thomas J. Dubois was drawn to the field of massage as an exchange student in college in Nagpur, India. During his time in India, Thomas learned to speak, read, and write Hindi, and was intrigued by the health benefits of regular massage, something that has been practiced routinely in India to treat a wide variety of health conditions for thousands of years. This experience led him to pursue massage therapy education.
After graduating from the Hudson Valley School of Massage Therapy in West Park, New York, Thomas specialized in orthopedic massage and the Active Isolated Stretching and Strengthening technique. In 2012 Thomas received permission from the founder of the AIS technique, Aaron L. Mattes, to teach it to other massage professionals as a continuing education course.
Thomas has a practice in Glenwood Springs Colorado he works with injuries, chronic pain and helping athletes improve physical performance. He also teaches Kinesiology and bodywork at the Costa Rica School of Massage Therapy.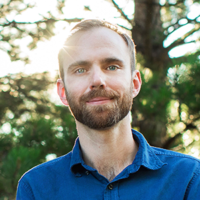 Frequently Asked Questions
$1,100 – Tuition and Shared Room
$1,300 - Tuition and Single Room Upgrade
Enjoy simple and comfortable accommodations in our Costa Rican-style bungalows tucked away in the heart of Playa Samara just seconds from the beach. Each 2 or 3 bedroom bungalow is fully furnished with a fully equipped kitchen, bathrooms, and living room. Single or double bedrooms are available as well as studio apartments. Enjoy the swimming pool, lush gardens, WiFi access, hot water showers, and fans. A/C is available at an additional charge.
29 Hours NCBTMB Approved CEU
Airport Pickup and Dropoff
6 nights lodging in our Oasis Bungalows

–

fully appointed cabins with complete kitchens in the heart of Playa Samara
Airfare
Any meals not listed above – all accommodations come with fully equipped kitchens, and there are several local grocers including an organic market all within 5 minutes
Required Textbooks and Course Equipment Not Included in Tuition:
Thomas DuBois on A Touch of Costa Rica Podcast
Are you ready for a life-changing experience? Thomas DuBois confides how two transformational experiences put him on a journey to becoming a holistic practitioner and teaching others about the active isolated stretching modality.

Thomas also shares his favorite Samara image that he would place on a postcard.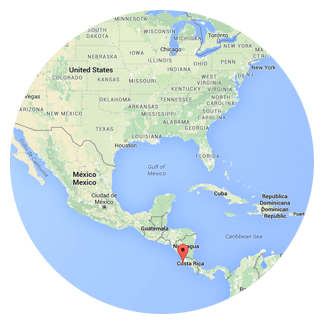 PLAYA SÁMARA, COSTA RICA
Location
Playa Samara is a perfect paradise for continuing education in orthopedic massage in Costa Rica. The town is nestled in the beautiful green hills of the famous Nicoya Blue Zone on the Pacific Coast of the peaceful Central American nation.
Highlights
Enjoy strolling the streets of the small downtown area and visiting the many local and international restaurants, bars and discos, and cute gift shops. The beautiful and tranquil Samara Bay is surrounded by miles of palm tree lined white sand beaches and provides a perfect and safe location for kayaking, snorkeling, surfing, SUP, and swimming as well.